Account Reports in Applied Epic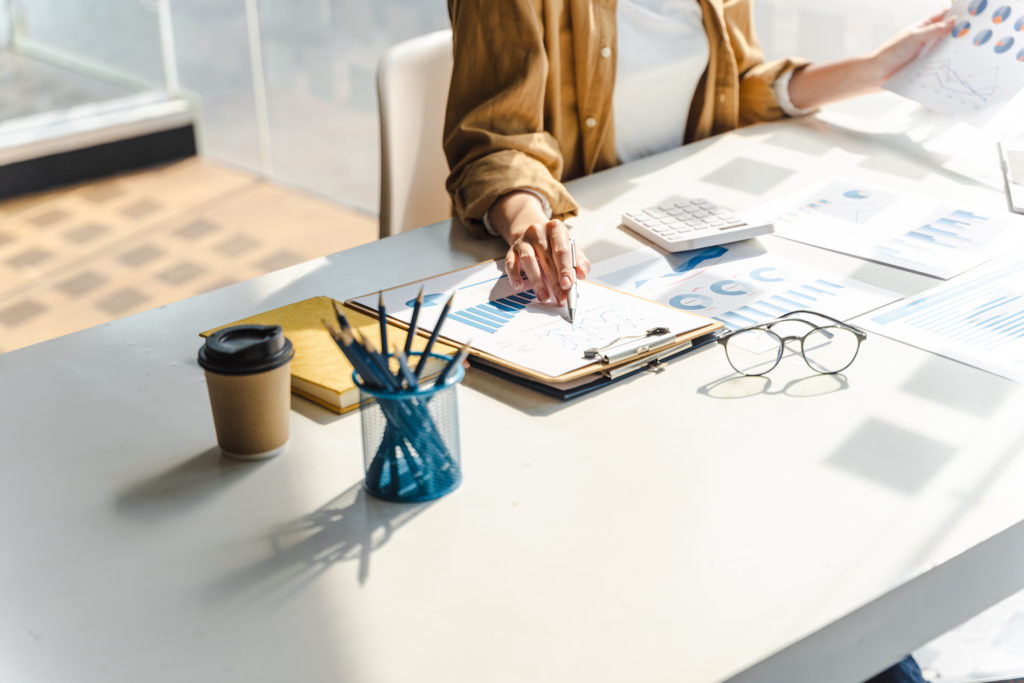 Applied Epic offers an array of reports based on the Account Detail screens. While most reports are based on Client accounts, don't forget that the Account report group consists of Employees, Companies, Brokers, and Vendors as well. Most data fields can be selected within the Modify Criteria selection of the report detail.
Data at the Account level enables agencies to aim their marketing to specific targets. The Account report group is useful for both cleaning up data and creating mailing lists. Export filtered lists into Excel for import into third-party email distribution platforms, or use Epic's Marketing Options in the report's Delivery Options section to both run the report and generate an email to clients.
Remember to always copy from the main report group to My Reports by clicking Actions > Copy Report To or right clicking the mouse.
Here are some useful Account Reports in Epic:
Audit - Current Clients With Blank Primary Contact Emails*
This report shows accounts where the Primary Contact has a blank email address. This is a useful report to use for cleanup within your Epic system. When the email address is listed for the Primary Contact, this allows more streamlined and automated communication. Criteria should be only active accounts with condition of policies being At least one current/renewed policy.
CSR Usage - Attachments Accessed*
If your agency utilizes CSR24, there is a shared documents feature which allows your clients to access documents that are attached in Epic. These documents can either be accessed by either the portal or mobile app, and you can determine which clients can see certain documents. Use this report to determine which clients are accessing the shared documents feature to improve client customer service. Modify the criteria based on the date attachments were accessed as well as the folder or sub folder accessed.
Company Commission Agreements & Producer/Broker Commission Agreements
Use both reports respectively to identify all Company and Producer/Broker Commission Agreements that have been established in your Epic system. Modify the agreement effective and expiration date criteria to match a current book of business criteria to view all current agreements.  Example:  Effective date = Open thru today's date and Expiration date = Tomorrow's date thru Open.
Current Clients, All Contacts - Multi Layouts*
This report will list all current clients, including their contact information, that are sorted by Classification. There are numerous criteria that you can set to filter your results, including department, number of claims, policy expiration date, where they live, etc. This report is useful for targeted marketing those specific clients based on their designated Classification.
Current Clients, Primary Contacts - Multi Layouts*
Like the previous mentioned report, only sorted by SIC and NAIC codes and targets business accounts based on those codes.
Active Accounts With No Active Policies
This report can be used for cleanup to locate active accounts that no longer have active policies on them.  Criteria should include all active clients with a policy condition of no current/renewed policies.  Once you have cleaned up the accounts, you can run this on a regular basis to identify accounts to inactivate.
These are only a sample of the various Epic reports that can be immensely helpful to your agency. There are numerous reports within Applied Epic that can be beneficial to your agency depending on the information that you are striving to achieve. From gaps in data, to workload management, to cleanup, there is a report that can provide the data you need. In this blog series, we'll highlight a different section within Applied Epic's Reports each month, so stay tuned to learn more about specific reports that your agency can leverage.
If you have any questions regarding the use of any of these reports, or are interested in learning more about KiteTech's Agency Consulting Services, be sure to contact us today!
*NOTE – Any report with an asterisk ( * ) next to it is a part of the latest Applied 2021 Report Pack. If you have not already done so, be sure to contact Applied to request that this back be uploaded to your system to access these reports.
Check out the other articles in our Applied Epic Report Series: