Activity Reports in Applied Epic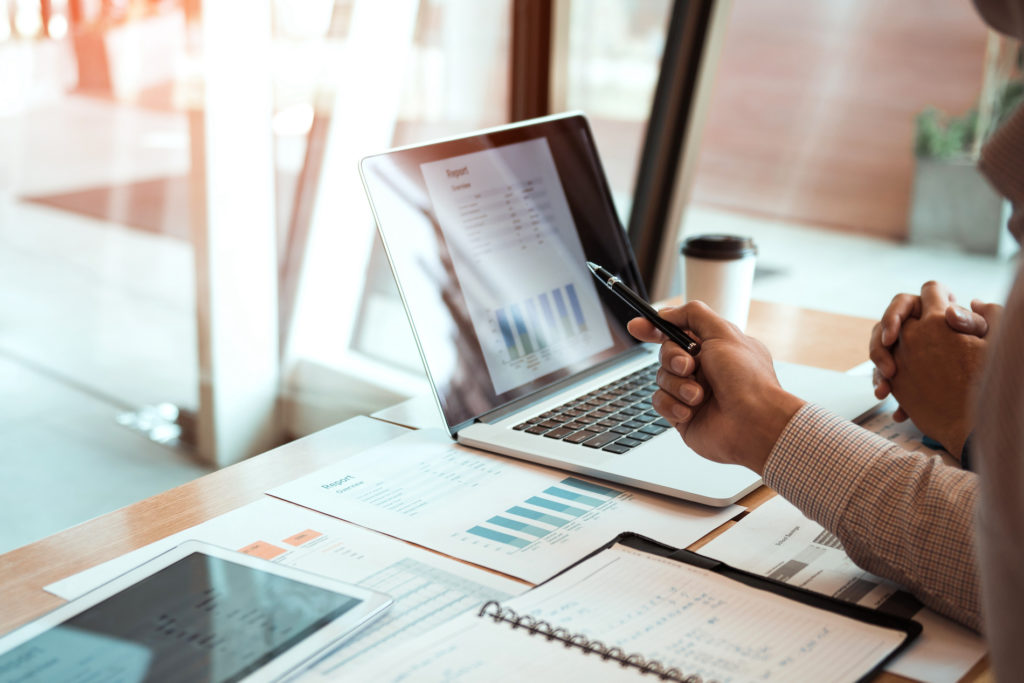 In this second article of our series on Applied Epic reports, we will review those found in the Activity report group. The default reports in the Activity group provide summaries, but selecting a single activity code in the criteria section allows you to perform a deep dive into its use. For example, if you use a "CALL" activity, but want to know if it's used properly, you can filter just to that activity to review how it is being used. You may also want to include Activity Notes and/or Tasks to determine whether they are used correctly. Like the Account reports, most data fields can be selected within the Modify Criteria selection of the report detail.
Activity reports can be helpful in determining employee productivity and can also help management discern if more workflow training is needed. Since every interaction is recorded in activities, these reports allow a glimpse into the client base.
With one of the recent updates to Epic, you can also generate Marketing Options such as letters, emails, sticky notes, or SMS based on activities in a report. This could be used to target clients that you want to reach back out to for quoting or re-marketing. Maybe you want to have a quick touch point for new claims activities entered. The possibilities are endless!
Remember to always copy from the main report group to My Reports by clicking Actions > Copy Report To or right clicking the mouse.
Activity Reports in Applied Epic
Below we review some of the more beneficial Activity reports that you can use in Epic. Please note that reports with an asterisk (*) behind the name are part of Epic's new report pack. If your agency does not have these reports, be sure to contact Applied and have them load the report pack into your databases.
Activity Report
This is the standard "out of the box" report that will provide you a list of activities. Grouped by Lookup Code, the columns provided on the report are the Activity Code and Description, the Who/Owner Code, Follow up Date, Association, Status, Entered On, and Entered By. It's a good report to use if you just need to know if an activity code is being used, review notes entered, provide a flat number of open activities to evaluate agency workload, or provide a list of past due activities.
Activity Analysis by Who/Owner*
Applied has taken the Activity Report to the next level with the Activity Analysis by Who/Owner. Where the Activity Report is arranged by Lookup Code and returns the total number of activities, this report is arranged by Who/Owner and contains a summary line of number of activities and a breakdown of the number open and closed. Two layouts have been added to the end of the detailed report, including a Summary by Who/Owner of each activity code and a Summary of the total number of activities by Who/Owner.
PRO TIP: On the Layouts screen, copy the Detail by Who/Owner layout (highlight and click Actions > Copy Layout To) to the end of this report's Layouts to have the Summaries print first.
Carrier Submission Hit Ratio – by Not Written Reason*
In order to utilized the functionality of this report, you must utilize the Marketing Module in Epic along with the Unsuccessful reasons. This report is based on the activity generated by Actions >
Submit to Carriers. The default activity code is SCAS. You can also include manually entered activity codes that are entered for quoting outside the Marketing Module. With that workflow in placey, you can use this report to determine the Hit Ratio and identify patterns with unsuccessful quotes by carrier. Start by entering the quoting activity codes and the carrier/broker in the Criteria section of the report. It will provide a detailed list of each quote and a summary at the end of the section.
Open Activities Analysis by Who/Owner*
Similar to the Activity Analysis by Who/Owner, this report gives a list of all open activities. An extra column on the far left provides Days Overdue. This provides insight into how long it takes employees to complete certain activities as well as finding out if activities are being closed in a timely manner. In addition to using this for follow up, it's a good report to pull for staff supporting employees who are out of the office for an extended period.
Conclusion
These are only a sample of the various Applied Epic Activity reports that can be immensely helpful to your agency. If you missed last month's article on Account Reports, be sure to check it out! If you have any questions regarding the use of any of these reports or are interested in any of our other Agency Consulting Services, be sure to contact us today!
Check out the other articles in our Applied Epic Report Series: