Top 4 Technology Trends for Insurance Agencies in 2022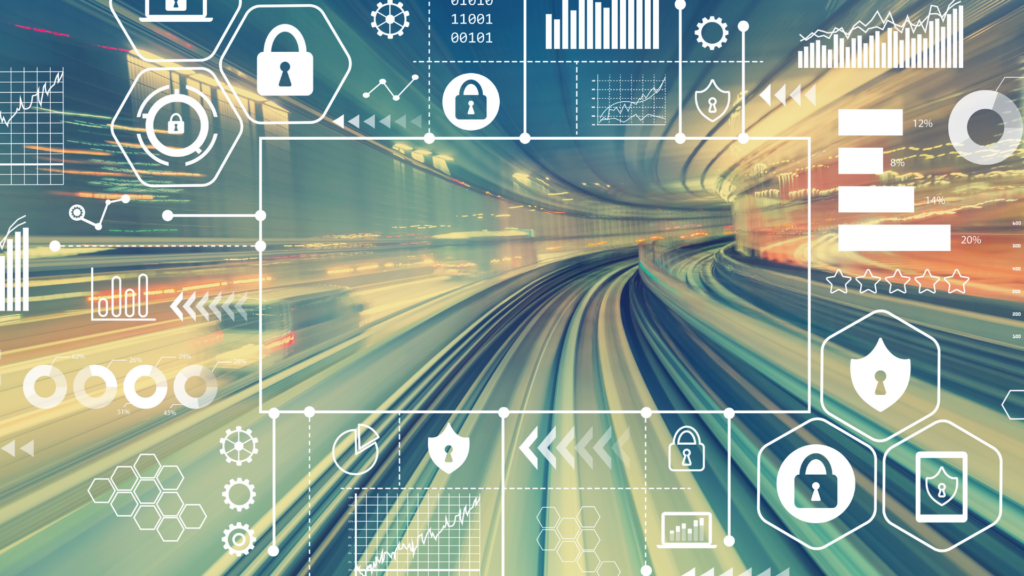 As we kick off 2022, I have observed that two realities appear truer than ever. First, the years are moving way too fast. And second, technology is moving even faster. As the owner of a Managed IT company specializing in serving insurance agencies across the country, I've seen a lot of changes in the insurance technology landscape. Changes that my team and I had the privilege of guiding many agencies through. 
We have learned over the years that to stay competitive, agencies need to keep up with these changes. Here's my list of the top four technology trends that will impact agencies in 2022 along with my thoughts on how wise agencies should leverage these changes for their success.
1. Data Security continues to be a top priority
The first job of any IT staff or partner is to protect your systems and data. Unless your data is available when you need it and protected from malicious use by others, all the functionality of your computer systems is useless. Today, an agency needs to be extra vigilant about the fundamentals of security such as: keeping their computers current with the latest security patches, managing firewalls, and educating their users on safe computing practices.  
Unfortunately, in the realm of security, what worked in 2021 isn't enough to protect you in 2022. Between the ever-increasing number of cyber threats and the complexity of new compliance regulations, wise agencies should partner with professionals who have expertise in meeting their industry's unique security and compliance needs. Security services should include:  
Regular risk assessments to identify vulnerabilities and recommend practical solutions to address the risk. 

 

Adoption of "state of the art" identity management practices including multi-factor authentication, single sign-on, and facial recognition to make sure only authorized users gain access to their systems. 

 

Standardization of the hardware (PCs, laptops) and their configuration to better manage the security risk at the endpoints. 

 

Leveraging new and improved security capabilities available through your Microsoft 365 subscription.
Implementation of a Security Awareness Program to strengthen your first line of defense, your people, and to develop a culture of security. Security is everyone's responsibility.

 
Agencies should be keeping their security footprint as small and manageable as possible by eliminating unnecessary applications and components. In 2022, keeping a small security footprint means that most agencies can realistically get rid of their local servers altogether. That brings us to our second trend… 
2. The end of the local server is here! "Cloud Only" Infrastructure is now a practical reality
For the last decade, we have all heard that we needed to be "in the cloud." The truth is that most every agency already was "in the cloud" to some extent. For many years most agencies have had cloud-based agency management systems such as Vertafore's AMS360 or Applied's Epic or Tam Online. Other quite common cloud services include hosted phone systems and hosted email.
However, while these cloud services were adopted as point solutions, the computer rooms in your main office with the servers, firewalls, and backup drives never went away. If for no other reason, they existed for identity management (active directory) and to house user files and company data. Sometimes they existed for the occasional application that was not yet moved to the cloud, such as QuickBooks. In 2022, well-tested solutions exist to economically address ALL these circumstances. You are likely already paying for a Microsoft 365 subscription that can address identity management through a component known as Azure AD. Likewise, user files and company data can be easily migrated to OneDrive and SharePoint, respectively by using features that are already part of your Microsoft 365 subscription. And even that local QuickBooks installation can be replaced by a more feature-rich and intuitive QuickBooks Online version. Once you "cut the cord" from local infrastructure you can reclaim the server room space, eliminate cybersecurity components such as firewalls, and stop concerning yourself with the physical security of a room that no longer houses all your data. And you are one step closer to providing the exact same experience to your employees whether they are working from the office, at home, or in Tahiti.
3. Endpoint Management is becoming more complicated AND more crucial
Long gone are the days when a PC sat under each desk in your office and those desks were the ONLY place that work got done. Employees expect to be able to work from their homes, the coffee shop, or their cars just as easily as they can work from the office. And they expect to be able to move seamlessly from one of those environments to the next and pick up right where they left off.  
As an employer, you want to provide this capability to keep your employees productive and happy. This is especially crucial in a tight labor market where work-from-home means you, and your competitors, can hire employees from across the country just as easily as you can hire them from across the street. In this market, employees expect more options to provide both comfort and productivity. These include laptops, wireless headsets, and multiple monitors. The employer who accommodates these desires has a leg up on hiring and retaining the most marketable employees. 
But there are complexities to all this employee flexibility. First, how do you maintain system and data security when data is accessed by a variety of endpoints all over the place? Secondly, how do you manage the endpoints and their consistent configuration when they are in many separate locations? Finally, how do you accomplish all this without duplicating the cost for infrastructure at the office, in the home, and on the move? 
There is not a single, simple answer for balancing the competing interests of employee mobility and security in a cost-effective manner. For some agencies, old style VPNs may be sufficient. Others may find it best to provide employees with laptops that travel from the office to home and anywhere in between. Some may find that the investment in "virtual desktops" (VDI) finally makes sense for their business. The most competent IT partners should be able to clearly explain the tradeoffs of these various solutions to help you make the best decision for your agency. 
4. Agency Management Systems welcoming enhancements through third-party add ons
Last August, Applied Systems made a welcome announcement at its annual AppliedNet conference. Applied announced a move to an "open architecture" that will simplify the ability for third party application developers to connect their applications to Applied Epic. Vertafore has also touted an open architecture to permit third parties to connect their applications to AMS360 and Sagitta. "Open architecture" refers to a clear and well documented application programming interface (API, for short) that permits application developers to access the common functions and data of the agency management system. By committing to an open architecture, both Applied and Vertafore are effectively inviting entrepreneurial application developers to enhance the value of their agency management systems through add-ons that more seamlessly integrate with their flagship products. 
This will provide agencies with more choices than ever when it comes to client portals, CRM/Sales systems, real-time market data, and data analytics/reporting. Of course, Applied, Vertafore, and other agency management system providers will continue to provide and enhance their add-on products. For example, in the client portal space, add-ons such as Applied's CSR24 and Vertafore's InsurLink will continue to compete for your business. But more choices will drive innovation and improved quality for client self-service. Likewise, expect new entries to improve options for CRM, real-time market data, and data analytics.
The most progressive agencies are going beyond deployment of the Agency Management System "basics," and seeing real value in deploying add-ons, that drive sales, improve the customer experience, and help make their employees more productive.
These are the top 4 of many impactful trends we are seeing in the insurance technology space. The pace of change impacting insurance agencies is dizzying. Navigating these changes can be overwhelming for any agency irrespective of the number of employees or IT staff you employ. Kite Technology is here to help. Whether you are looking for a technology partner to manage all aspects of your network, improve utilization of your agency management system, or deploy components of Microsoft 365, we can help you meet your business objectives. Reach out to schedule a conversation and together, let's make 2022 your best year yet!