8 Benefits of Outsourcing your IT Support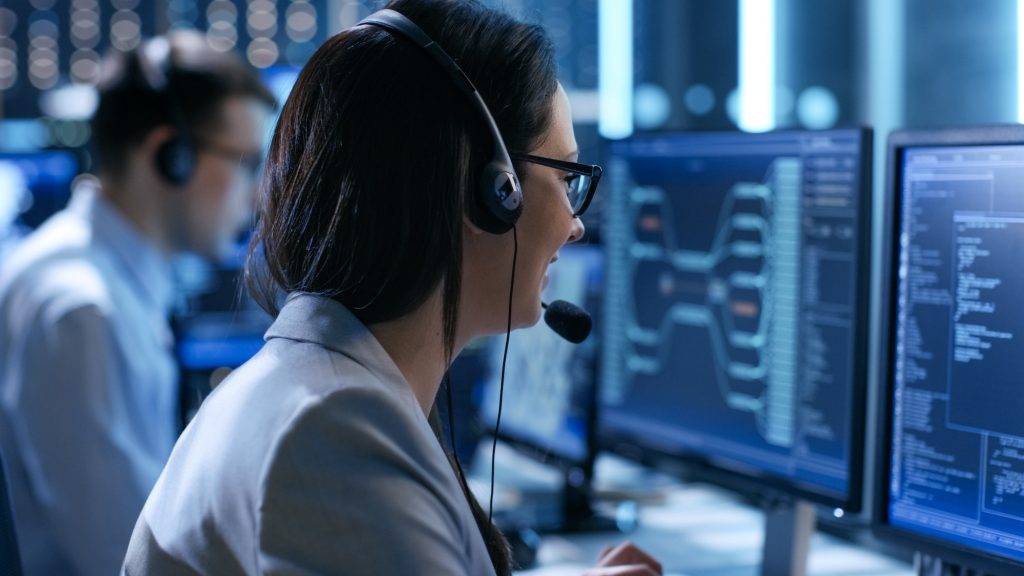 Have you considered using outsourced IT support for your business?
There is no question that having high-quality IT support gives your business tremendous advantages. Technology touches almost every facet of your organization. As such, you should take every measure possible to ensure that your systems work smoothly, securely, and continually. The key to running superior IT systems is to employ a highly skilled team that is well-aligned with your company's unique business objectives.  
But should you do this on your own, or should you rely on the help of an outside source? 
In any case, there are several advantages to partnering with an outside firm that specializes in IT strategy and support (commonly known as Managed Service Providers). If you don't employ IT staff of your own, you can outsource it entirely. Still, if you do have your own IT, you can find a Managed Service Provider to partner with your in-house IT to give your team the best support possible. Whichever path you choose, you can reap the benefits of using outsourced IT.  
In this article, we'll cover 8 of the main benefits your business can gain by outsourcing your IT support to a Managed IT Service Provider.  
8 Benefits of Outsourced IT Support
1. Increased Expertise and Resources
Probably the most immediate and valuable benefit of using outsourced IT is the sheer concentration of talent your business can access. IT firms continually recruit highly talented engineers to build teams who work well together to deliver excellence to their customers. When working with an IT provider, your organization will benefit from the expertise of an entire team of technology professionals. Not having the responsibility of hiring additional IT staff also frees up resources that you can now use for filling other positions in your company. 
2. Round-the-Clock Monitoring
A good Managed IT Service Provider deploys systems to their customers to constantly monitor for problems and automatically remediate any issues found. This automation can prevent many issues that would otherwise disrupt your employees and hinder productivity. You can think of these monitoring systems as an employee who works 24/7 at no extra cost! 
Some problems just can't be avoided. When something goes wrong, or if one of your employees has a question and simply wants to talk to a person, it is crucial to have an excellent Help Desk at the ready. With only one or two technicians in-house, you may find that the demand for help quickly overgrows the size of your team. With a larger help desk support team in an outsourced firm, you can have more immediate access to the help you need. 
4. A More Focused In-House Technology Team
Maybe you want your in-house IT team to focus more on another area of your business, such as customer service systems or strategic planning. By supplementing your internal team with a Managed Service Provider, you can free up your team to spend time in other areas where they are more productive or providing more value to your company.  
5. Scalable IT Services with Predictable Costs
As you grow your company, your need for IT support grows with it. With an in-house IT team, how do you know when it is time to hire? When you do hire, are you prepared to perhaps double your IT expenditure overnight? With an outsourced firm, your provider does the hiring, so you should never have to worry about your company outgrowing your IT team. Furthermore, you won't bear the entire cost of an additional employee all at once, allowing you to spend on resources elsewhere. While your IT costs may increase over time as your business grows, the increase is gradual and more predictable.
6. More Easily Leverage New Technology
Managed Service Providers typically stay tuned to the latest knowledge of modern technologies. This can enable you to adopt new technology quickly and confidently. If you want your team to be cutting-edge, using the most effective productivity and customer service tools and techniques out there, you can benefit from the help of an outsourced IT firm. They can help deploy the systems and train your employees to get the most value from them. 
7. Increased Security and Compliance
In a world where cybercrime is rising and compliance regulations are getting stricter, it is vital to enlist expert help in securing your company's data. With the right IT partner, you can ensure that your team is well-equipped to keep your systems in compliance and as secure as possible. Additionally, you can respond quickly to new dangers by working with an accredited IT provider who knows the current threat landscape. One of the most respected accreditations of security is the CompTIA Security Trustmark+.
8. Focus on Core Business
Finally, offloading some or all of your IT support to an outside firm allows you and your team to focus more on your core business. Spending less time worrying about technology issues means that you have more time to focus on doing what you love – providing your customers with excellent service and growing your business. 
Choosing the Right Technology Partner for Outsourcing your IT Support
If the idea of outsourcing all or part of your IT support intrigues you, your next step is to find the provider who is right for you. Look for an expert with proven success in your industry and whose values align with yours. At KiteTech, we strive to be the Premier Trusted Technology Partner for independent insurance agencies, nonprofits, legal and medical practices, and other professional organizations. If you'd like to learn more about our services, please reach out to us to schedule a conversation. We are here to help!