How to Leverage SharePoint in a Modern Insurance Agency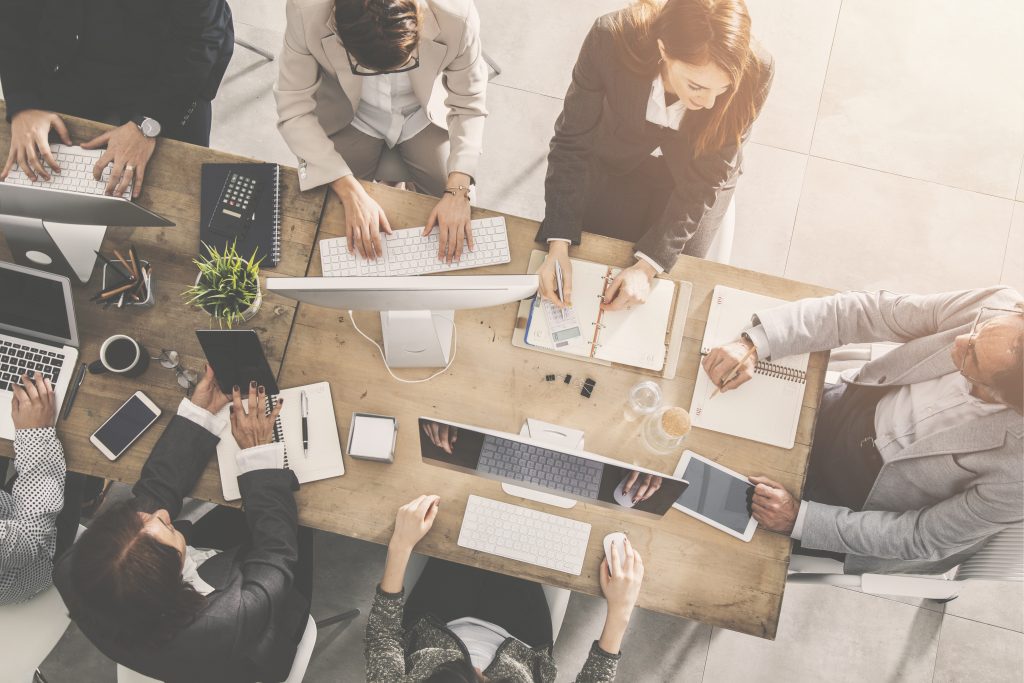 Many agencies we work with have questions about how to use SharePoint and their agency management system together to increase efficiency.
For example, during a recent technical review with a new independent insurance agency client, we uncovered some surprising confusion and redundancy. In a positive step, the agency's previous Managed Service Provider (MSP) had migrated their on-premise file server to SharePoint. However, by doing it haphazardly, they lost the opportunity to:
Organize the data
Avoid duplication with files in their agency management system
Take advantage of SharePoint's numerous storage and collaboration features
Unfortunately, that agency's experience in moving their file server contents to SharePoint was akin to packing everything from your old house into one large box, then trying to restore the contents to the appropriate rooms at the new house.
We were happy to be able to reorganize their SharePoint data after the fact, but we want to share the lessons learned with other agencies about integration between their agency management system and SharePoint.
5 Lessons for Helping Agencies Improve Collaboration
Lesson 1: Know What Goes in SharePoint vs. Your Agency Management System
Your agency management system will always be the secure and appropriate repository for all insured entity-specific documents such as commission statements and carrier agreements. On the other hand, SharePoint is an ideal and complementary repository for all other documents that don't specifically reference an insured entity. These document types include:
Forms, templates, and applications
Policy documents and workflow manuals
HR documentation, financial data, and marketing collateral
In addition to providing file storage, SharePoint integrates with all the essential Microsoft productivity apps and provides a secure, user-friendly portal for accessing files and collaborating.
The division of files and data between your agency management system and SharePoint[GD2] can be confusing and nuanced. Here at Kite, we know SharePoint, agency management systems, and the insurance compliance framework allowing you to leverage our knowledge to capitalize on the benefits and features of both SharePoint and your agency management system.
Lesson 2: SharePoint and OneDrive Work Together but Have Different Uses
SharePoint is a robust file storage and collaboration suite that brings together numerous productivity apps, including Word, Excel, and other Microsoft staples. OneDrive is one of these apps, and many users are understandably confused about the difference between OneDrive and SharePoint.
In the simplest terms, OneDrive is intended for individual users to store documents in the cloud. While SharePoint is a comprehensive storage and collaboration platform for multiple users.
For example, while an individual employee is in the process of drafting a new policy document, that document would reside in a OneDrive folder which is stored as identical copies on their device and in the OneDrive cloud. OneDrive enables the user to sync the document across multiple devices and share the draft document with others, even to the point of extending read-only and read-write permissions to various users.
That's about where the collaboration features of OneDrive end. Once the document is ready to be deployed across a broader audience, such as a project team, department, or the entire organization, the wide-ranging functionality of SharePoint takes over.
Lesson 3: SharePoint Puts Collaboration Tools at Your Fingertips
In a recent teleconference with a new client, a project manager asked his teammates on the call to retrieve a particular checklist. Among the 5 attendees, 3 retrieved old versions of the checklist, and 1 claimed not to have access to it. SharePoint solves this problem and does much more.
Storage, Collaboration, and Communication
SharePoint is a cloud-based storage platform that provides all users access, at the same time, with version-tracking so users can see who made which changes to the files and when. This means every team member is always up-to-date and able to collaborate effectively. SharePoint also takes you way beyond the conventional file-cabinet-like collection of folders and subfolders. It organizes your documents within a secure, user-friendly portal that features personalized news bulletins and notifications allowing you to communicate efficiently with your team members.
Lesson 4: Make a Plan Before Migrating to SharePoint
Your business can deploy SharePoint in a variety of ways, but the keys to success are planning, preparing, and getting the support of a knowledgeable MSP partner. Here are three common approaches our clients follow:
Maintain the traditional desktop experience for your employees while migrating documents to OneDrive and SharePoint using the OneDrive desktop app to sync and update files on the cloud.
Select one department or a small group of users to migrate their documents to OneDrive and SharePoint. Then expand the adoption incrementally to other departments or teams. This approach leverages the desktop sync app and the mobile and web versions of OneDrive and SharePoint.
Adopt SharePoint and OneDrive across the entire agency all at once. This approach is successful after you've developed a comprehensive strategy. The outcome is that the agency fully leverages the desktop sync app and both the mobile and web versions of OneDrive and SharePoint.
Remember that one box packed with all of your household goods for moving? The SharePoint migration approach you choose is a lot like how you decide to pack the things from your old house to move into a new one. There are a variety of ways to do it, and the best choice is the one that helps you feel organized and in control. What you certainly don't want to do is wait until the last minute and throw everything together into one big box without labels, dividers, or bubble wrap.
Lesson 5: Get Migration Support from Trusted Experts
Making a transition always seems daunting at first, but, in the case of SharePoint, you'll improve your collaboration and productivity with the right support and training. We have a library of onboarding and skills-development trainings – including both webinars and instructional videos. We also have a wide variety of additional media and methods which incorporate more advanced, personalized training that corresponds to your unique needs and SharePoint adoption strategy.
The way to determine which approach is right for your agency is to engage with a trusted, experienced MSP that works with independent insurance agencies and gets to know the details of your specific agency, workflow, and employees.
If you are interested in more information, a personalized consultation, or are raring to get started, drop us a line by email or call 855-290-5483. We'll get you the answers, solutions, and support you need.