Applied Epic Integrations – Further Enhancing Your Agency's Efficiency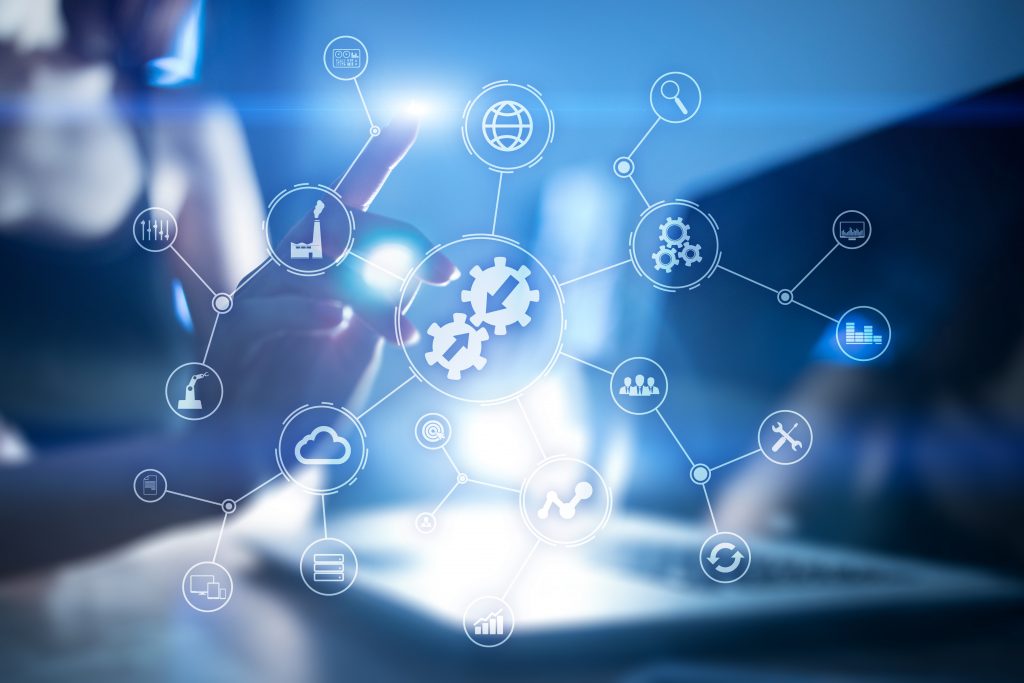 One of the many benefits of being an Applied Epic user is the number of integrated platforms developed to enhance your Epic experience and boost your agency's virtual efficiency. The insurance industry has become much more sophisticated through technology and online processes, so it is vital for your agency to keep up with this trend. Whether you are Management, an Account Manager, or a Producer, there are integrations that you can incorporate with your daily workload. But with so many now available, you may be asking, which one(s) is best for my agency?  Below, we'll review a number of Applied Epic integrations that agencies can take advantage of to help them operate more efficiently and serve their clients better.
CSR24 & Applied MobileInsured
CSR24 and MobileInsured are no-brainers when it comes to Applied Epic integrations that your agency can benefit from. CSR24 brings convenience to Account Managers and clients by providing document and policy management in a portal that is accessible at any time. Clients can request changes to a policy, initiate and track claims, and request or even generate their own insurance certificates. MobileInsured furthers the accessibility by providing a personalized mobile app customizable for each client and your agency.  
Ensuring your clients are consistently receiving top-notch customer service is crucial for your agency's continued success. If you want to be able to route calls faster, record those calls to ensure quality service, and reduce E&O risk, blueButler may be the solution for you. It gives you the ability to see client information from Epic when a call comes in. You can make notes and associate that call directly to a policy, contact, or activity within Epic. Management can create tags, scripts, and checklists for consistency in call workflows. It can also show you daily call activity and the recorded audio to ensure the service provided is always precise and meets agency standards.  
When it comes to renewals and remarketing policies, carriers often require their own separate application completed on top of other supplementals to provide a quote. Asking a client to fill out multiple applications can be time-consuming and frustrating, and trying to keep track of each application also comes with its challenges. Indio helps reduce the risk of E&O exposures while saving you time by automating data to populate across multiple carrier applications, custom forms, and questionnaires located in their 15,000+ application library. Within Indio, you can easily track changes in exposures or receive a notification when a client fills out or submits requested information. Clients can even flag questions that they need assistance with, which will notify the Account Manager directly. Agencies have found a higher return rate and faster turnaround time of applications from clients due to the ease of use of this product.  
Marketing your agency and the services you offer is a vital process for maintaining a strong book of business and ensures your clients and prospects are receiving up-to-date industry content. Marketing Automation allows you to create, send and track email campaigns to target a specific audience. You will have the ability to send a myriad of content found in the Marketing Automation library containing both PNC and benefits materials. You can pull contact information directly from Applied Epic and track your campaigns' open and click rates. Marketing automation is a great way to regularly stay in front of your clients while also providing them with valuable information.  
For an agency to operate and provide exceptional service to its clients, it's essential that sales and servicing staff work together efficiently. Applied Epic for Salesforce offers a seamless operation by allowing producers to sell and market on the CRM platform and transfer the data directly into Epic. The Account Manager can then track and keep up with the status of a client account. The dashboard within Salesforce allows you to keep track of sales and performance with detailed reports and enables you to remain up to date on your book of business and opportunities. Attachments, activities, opportunities, and more can be created in either Salesforce or Applied Epic and pushed to the other platform ensuring sales and service are working with current information. If Producers don't have an Applied Epic license or use it often, having Salesforce is a great way to keep their Account Managers in the loop regarding where they are in the stages of selling and marketing for a specific client.  
Created to eliminate the traditional "spreadsheeting" process and reduce E&O risks, Benefits Designer allows you to build custom proposals and compare different benefits plans all within one system. Premiums and rates are calculated automatically for you, and you can update costs in real-time to present a side-by-side comparison of coverage based on client budget and needs. Relevant information can be transferred directly into the policy application within Epic, reducing manual entry even more. Numerous plans can be created based on client structure, whether they are self-funded, fully insured, or community rated.  
Reduce the need for physical paperwork and decrease wait time by incorporating an eSignature platform into your agency's operations. Programs like DocuSign and RightSignature help you manage agreements and contracts by providing the ability to prepare and sign them all online. Send and receive signed documents without sacrificing security compliance. These two specific products also transfer signed documents right into Epic, which will notify you via an Activity. 
No matter the role you play in your agency, there is an Applied Epic integration that can benefit you and your agency. With the bi-directional integration that each platform offers, you are reducing your E&O exposure and saving time by cutting out the need for manual and duplicate entry. Our KiteTech Consultants are here to help you optimize your Applied Epic system and assist you in deciding which platform(s) would benefit your agency the most. Contact us today at consult@kitetechgroup.com for a free consultation.