What Your Agency Should Expect from your IT Service Provider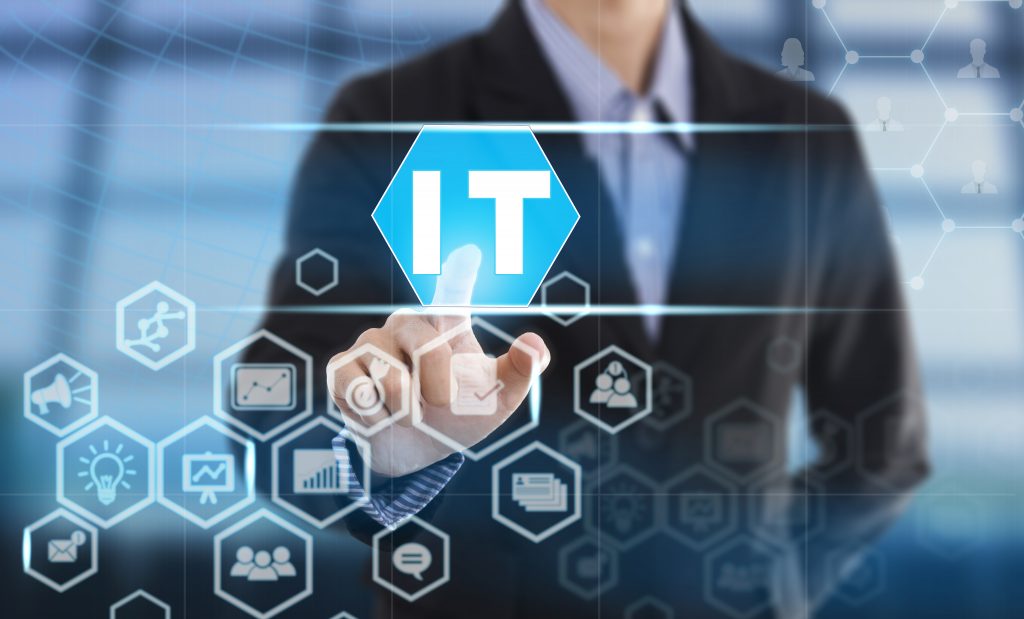 Many insurance agencies across the country are still dealing with remote work challenges. Agencies are struggling to hold virtual meetings, collaborate effectively and share documents. Worse yet, agency leaders are realizing that these issues aren't a temporary circumstance resulting from the pandemic. This is the new reality. To be successful going forward, agencies need to embrace tools and processes that accommodate a remote and mobile workforce. Unfortunately, many learned the hard way that their current IT provider was ill-prepared to advise and support them when the crisis began. Consequently, they've suffered considerable drops in productivity and customer service.
In candid conversations, agency principals we talk to have shared that they're paying a premium on IT and getting mediocre results. They are frustrated by ineffective support and a lack of strategic oversight. It isn't surprising. Often, their IT provider is using old solutions unsuited for the new problems. The provider has no idea of the industry-specific needs of independent insurance agencies. Best practices DO exist for technology solutions for agencies. But the typical local IT provider is unaware of them. They don't understand that the technology and security needs of agencies differ from those of typical law firms, medical practices, or construction companies.
You Deserve a Strategic IT Partner Who Really Understands You
These chaotic times present the perfect opportunity to reassess your technology needs and reevaluate your current IT provider. Changing technology and security requirements are cause for raising your expectations of your IT provider. The good news is that forward-thinking agencies who choose their partner wisely can expect:
Greater ROI from their IT spend
More bandwidth to focus on their core strengths, such as sales and client service
A strategic direction that keeps them ahead of their competitor
What You Should Look for in a Technology Partner
Whether you are satisfied with your current provider, considering outsourcing IT for the first time, or looking to replace an IT provider, it helps to know how to evaluate their performance. We have prepared 8 questions that you can use to help answer how your current IT provider is doing and what you might expect from another provider. Below are these questions and some considerations for each that will help you distinguish the contenders from the pretenders.
1. Why do they do what they do?
How do they start the discussion? Are they focused on you or themselves? Ask the hard questions and find out what the provider's passion is. Is it just the money, or do they really care about you and the people they serve? Ensure that your IT partner shares your agency's values. What usually sets a provider apart is the type of people they use to deliver their services. At KiteTech, we understand that how we treat you is every bit as important as how quickly and effectively we solve your computer problems.
2. Are they implementing a cloud-first, mobile-first strategy?
Many agencies found out how integral cloud solutions were when they quickly had to transition to a remote work environment. Access to the cloud ultimately allowed agencies to remotely access their files and complete their projects as easily as they did from the office. Your IT partner should be able to map out your cloud journey and have a plan for sunsetting legacy technology. At KiteTech, we offer fully managed cloud services and collaboration software that is available 24×7. Our experts will work with you to develop a realistic plan for adopting and migrating to the cloud solutions you need to drive your agency forward.
3. Do they understand your business?
Does your IT provider understand the unique challenges related to operating an insurance agency? You will be able to more confidently make IT investment decisions if you have an IT partner who knows your industry and understands your systems and processes. At KiteTech, we pride ourselves on the fact that many of our consultants started their careers as licensed insurance agents and now advise insurance agencies on how to  take their performance to new levels. Our team regularly participates in and presents at local and national Applied Client Network and NetVU conferences. We also maintain strong relationships with the vendors most agencies work with, resulting in more effective collaboration and problem-solving when technology issues arise.
4. Are security and compliance top of mind?
Insurance agencies are a major target for cybercriminals because of the client information they possess. This year you've also had to deal with the uptick in cybersecurity attacks due to increased remote work environments. Was your IT provider adequately prepared? Agencies today can't just depend on the basics like antivirus and spam filtering to stay secure. Many states' cybersecurity compliance regulations like NYDFS' 23 NYCRR 500 expect agencies to have much more robust security practices and policies in place. Thankfully, with KiteTech, you don't have to manage compliance and security alone. We carefully monitor new regulations affecting your industry and update security protocols as regulations change. Our security offerings are designed specifically for insurance agencies, and we ensure your compliance requirements are the starting point for our conversation. 
5. Is their help desk support top-notch? 
Way back in the "old days", like February, when their PC broke, your employees might head over to another cubicle or ask the unofficial office tech expert for help. When COVID-19 forced everyone to head home in March, things changed. We, like most IT providers, saw a tremendous uptick in support requests as employees needed help with their home setup. And, of course, when things break at home, there probably isn't another cubicle with a spare PC or an office tech expert to get you back up and running. So, prompt and competent help desk support is more critical than ever.
Here are some questions to help you differentiate the quality of help desk service you can expect to receive from a current or potential IT Partner:
Do they hold themselves to clearly defined response time metrics?
Can their technicians help you with your agency management system or the company website?
Are they familiar with the other applications you use, or do they pass the buck when an issue is related to another vendor?
Our team takes an active role on your behalf as a vendor liaison for technologies we don't directly support, but you require to reach your agency's goals.  At KiteTech, we aim to consistently provide amazing help desk support and customer service and are proud of our best-In-class Client Satisfaction Scores. 
6. Do they have a proven process?
Do you find that your IT partner seems to operate by the seat of their pants? Were they prepared for the challenges brought on by the uncertainty of this past year? Immature IT Providers have their head down running so hard that they forget to look up and see the forest for the trees. While it is not always the case, maturity often correlates with size. Larger IT providers, like larger agencies, allow different people to play different roles. The smaller provider doesn't often have the time to investigate better ways to do things because they are too busy wearing too many hats.
Ask your provider to provide their process for getting to know you and preparing to serve you as a client. Some providers will rush right in and sign you up without truly understanding your needs or your current technology. They have no process. At KiteTech, we have a documented  proven process that precisely outlines how we will work with you. The process includes key steps to ensure your success. It starts with really listening to your needs. It continues with deploying solutions that solve your most pressing problems. Finally, we provide ongoing support and recommendations to help your agency grow. It sounds simple. And it might even feel simple going through the process. But it is the result of a well-documented, proven process for delivering client success.
7. Do you see a commitment to strong client relationships?
Beyond help desk support, your partner should offer an ongoing conversation that helps your agency look forward. You never want to feel like you are just a number to your IT provider. At KiteTech, we assign each agency we work with a Client Experience Manager dedicated to serving your agency's needs and helping you accomplish your goals. This takes place through scheduled conversations that focus on lingering issues and jointly plan for security and technology improvements. We strive to develop strong client relationships that build trust and make you feel like your KiteTech team is an extension of your agency. 
8. Did they create a strategic technology plan?
Does your IT partner understand everything about your technology? Do they have an in-depth understanding of the latest insurance trends? A strong IT provider will help your agency create a strategic plan by:
Listening first to understand your business strategy and goals
Assessing Your technology and its suitability to meet your goals
Together with you, building an affordable plan for incrementally keeping your technology aligned with your goals
To do this well, your IT provider must understand the insurance industry, the market forces, compliance regulations, and economic realities you are dealing with. KiteTech's familiarity with agencies position us perfectly to do this.
We have spent the last 28 years helping agencies across the country succeed through insurance consulting. Just recently, at Applied Net, we heard from agency executives about the issues around collaborating remotely, the frustrating help desk queues, and downtime that has stalled agency productivity. That's why it is our mission as a trusted technology partner to provide best-in-class IT services that help agencies operate more effectively and experience greater business success.
Want more information about choosing a provider?  Contact us for a free consultation. We will talk through your needs and what services are best for your agency. You can also visit  our website to learn more about our managed IT and consulting services.