Business Technology Assessments – The Key to a Successful Relationship with your IT Provider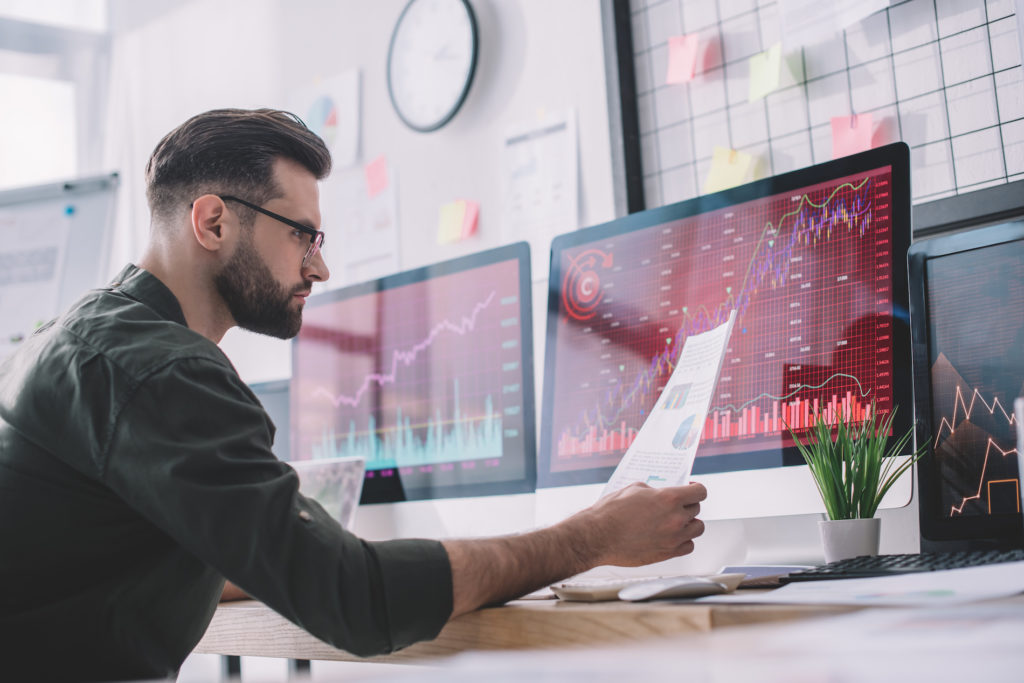 My family and I have loved having a swimming pool in the backyard. For over twenty years, the pool has been a gathering place for family and friends. But the pool has seen its better days. It is time for some significant maintenance. We talked to a few pool restoration companies, but one company stood out. Before they would quote a price for the restoration, they took time to learn as much as possible about our pool. They asked questions about who built it and when. They removed some coping bricks to examine the foundation and did a detailed inspection of the entire area. They explained that they didn't want to get halfway through the job and learn it would cost a lot more than they initially thought. And I didn't want that either! I trusted them because they took the time necessary to discover all the required information before they gave me a quote.
The same principles are true when evaluating an IT Service Provider. At Kite Technology, we leverage what we call our 3D Proven ProcessTM. The 3 D's stand for Discover, Deploy, Delight. Before we install anything (Deploy) and begin to support new clients (Delight), we learn everything we can that's pertinent to us being successful (Discover). Our Discover process includes a comprehensive business technology assessment. We've designed this assessment to make sure there are no surprises. Just like with our pool restoration company, you will want to know what you'll get and how much it will cost before you sign an IT services contract.
What is a Business Technology Assessment?
A business technology assessment is a process of evaluating the current state of a company's technology infrastructure and identifying areas for improvement. It typically includes a review of hardware, software, network, and security systems, as well as an analysis of data management and business processes. The goal of a technology assessment is to help a company make informed decisions about technology investments and to ensure that its technology infrastructure supports the company's overall business objectives.
Here are four essential elements of the business technology assessment process that you should expect of a new IT Service Provider, or your existing one, before agreeing to a new contract.
Essential Element #1: Are they listening to you?
Are they really hearing the issues and problems you are having with your current environment? Are they asking what you expect to be different once you hire them? Before even "looking under the hood" to understand what your technology looks like, the IT provider should have expectations aligned with your expectations. The best IT providers know that it starts with really listening to you and understanding your goals and concerns.
Essential Element #2: Do they understand your major processes and workflows?
Have they taken the time to understand the specifics of your business and industry? If not, they may fail to prioritize the technical steps that are most urgent. For example, security and compliance requirements for a medical facility are very different from those of a financial institution. A competent IT provider needs to understand these differences.
Here's another example: Imagine printing goes down for your business. Is it a critical problem or not? Well, of course, that depends on what kind of business you are and how you use your printers. If you're a title company that relies on signed paper contracts, then printing is a critical process. We serve a few product distribution centers whose operations would stop dead in their tracks if certain printers weren't working. They print barcodes for picking stock, packing slips, and address labels for shipping. Their core operation, shipping products, stops as soon as the printer stops. On the other hand, we serve some paperless insurance agencies who would never even notice if the printers didn't exist.
The point is that a quality IT provider must understand your critical business processes to serve you effectively. By doing so, they can prioritize reliability and troubleshooting of the most essential technologies to your business.
Essential Element #3: Have they inventoried all your hardware?
The first two essentials focused on understanding you, your needs, and your business processes. Only once an IT provider understands you, and your business is it appropriate for them to turn their attention to your technology. They should look at every firewall, switch, server, PC, laptop, printer, copier, phone, and mobile device your company owns and ask several questions. What's its purpose? What's it actually doing? Is it necessary? Is it obsolete? Is it under warranty?
An IT provider needs this information to effectively answer the questions you are sure to have. Questions like: What kind of performance do I have a right to expect from my technology? How much is it going to cost to support my technology? What timeframe and investment should I expect to replace my current technology?
An IT provider who has not thoroughly inventoried your technology before you sign a contract has no choice but to surprise you with the answers to these questions after you sign the contract. Seldom are these surprises of the "pleasant" variety.
Essential Element #4: Have they evaluated all your applications, data, and services, including those in the cloud?
These days, most of your "infrastructure" is likely not hardware at all. It may exist through cloud-based applications and services. A thorough technical assessment must evaluate all these technical components as well. And it's not enough to confirm the existence of these components. They must be scrutinized to ensure they are configured in a secure manner that serves your business needs. For example, it's pretty common for us to encounter companies who have components of Microsoft 365 deployed by their current IT provider without the most fundamental security principles enforced. Similarly, we find clients with Microsoft 365 subscriptions that entitle them to incredibly valuable tools to help them better plan, collaborate, and serve their clients. However, those tools are not enabled or utilized. A thorough business technology assessment will expose both the security threats in your environment and the lost opportunity of unused technology you already own.
A decade ago, IT providers usually needed to recommend investment in expensive servers and software to solve client technology problems. These days, it's often the case that the infrastructure is owned through cloud subscription but not effectively utilized.
When new technology is needed, pivoting from current infrastructure to new infrastructure is typically easier in a cloud environment. Cloud services are usually purchased through monthly subscriptions, meaning changing technologies does not require abandoning investment in old hardware and buying something new. It merely means replacing one subscription with another.
The Bottom Line
Some IT providers just want you to sign on the bottom line, so they ignore the challenging issues of how to best address your technology until AFTER there is a contract in place. However, the best providers will take the time to thoroughly assess your technology upfront. That way, your company, and the IT provider can confidently establish a plan for your technology that enables your business to thrive.
The team here at Kite Technology Group loves to help our clients realize their vision for their technology. For example, check out this article on how a California insurance agency partnered with Kite Technology to revolutionize their technology and reap the benefits: https://www.kitetechgroup.com/case-study-managed-it-services-for-california-insurance-agency/. You can also read about our clients' experience working with us. 
To learn more about our services, please contact us to schedule a conversation. We would love the opportunity to learn more about your organization and how we can help!