6 Mistakes to Avoid When Selecting an IT Service Provider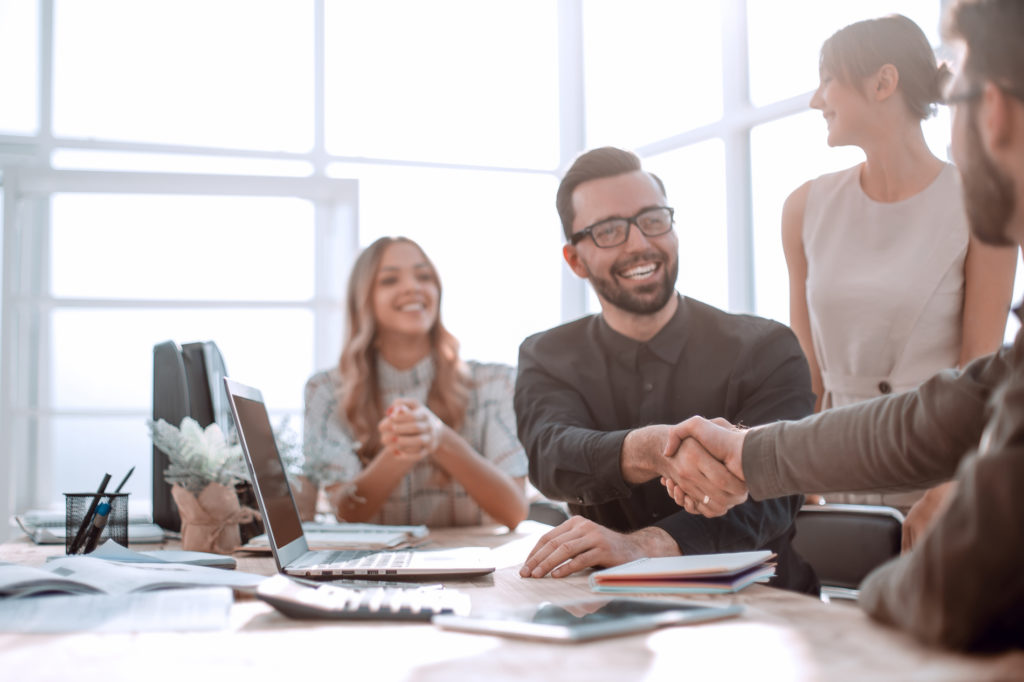 When you hit the market to find a good IT Service Provider, you will immediately realize two things. One, there is no shortage of IT Providers. There are countless options worldwide, many of which are appealing for one reason or another. You will also realize that there are so many aspects to consider when making IT decisions for your business that it quickly becomes a very complex and involved decision. There is a lot that can go wrong in the evaluation process, so I have described 6 of the most common mistakes you should avoid making as you go through the process of selecting your next IT Service Provider.
Failing to Involve the Right People in the Decision 
IT affects every area of your operations, so choosing an IT Service Provider is a significant business decision. Naturally, you want your top decision-makers in your team to be involved in evaluating your options. But it is essential to look beyond just the top level of your organizational chart because your choice of IT Provider will impact all levels of the organization. Consider whether certain areas of the business will be affected more than others or whether there are mission-critical processes that depend on IT. I would encourage you to include employees from those departments in the evaluation process. 
Another option is to get the input of people in your organization who struggle most with technology because a provider who works well for them will work well for everyone else. You could even randomly select employees at all levels of the organization to give their input to ensure general appeal. It may be more time-consuming when more people are involved in the process. Still, a decision as significant as selecting an IT Provider deserves the extra time. 
Not Checking Referrals 
One of the simplest yet most overlooked aspects of due diligence in vetting IT Providers is checking out reviews and referrals. There is much value to be gained from hearing from an IT Provider's other clients to learn about their experiences. Just like when you buy something online and read the customer reviews, you should seek out customer reviews of all the IT Providers you are considering. Some providers may provide referrals of their own. You should undoubtedly check these and go deeper and try to find contacts of your own (most companies will share referrals they know will be positive). Through LinkedIn, Google Reviews, or other online resources, you should be able to find other customers you can contact to ask about their experiences. Maybe you can even find a former customer and hear their story. Of course, just like when reading customer reviews while shopping online, take care not to be soured by one bad experience if the overall reviews are positive. The point is to gather enough information to become fully informed and make the best decision possible. 
Ignoring Core Values 
Many people think core values are only meaningful when hiring your own team members. However, your providers and vendors are an extension of your organization, so finding a provider that aligns with your company's core values is vital. After all, your team members will undoubtedly be working closely with your IT provider's employees, so shouldn't you ensure they will be like-minded and able to work well together? A great way to get a feel for the kind of people you will encounter at any business is to hear about the company's core values. Suppose one of your most important business core values is treating people well, but the provider you're evaluating doesn't have a core value that speaks to how you treat people. In this case, this provider is probably not a good fit. As someone who takes pride in your business, you want to make sure you surround yourself with other business professionals who care about the same things you value. 
Measuring Price Without Measuring Value 
One of the first questions that will come up in your search for an IT Provider is how much money you will spend. Like in any big purchase, price is an essential factor, and I would not deny that fact. However, it is vital to consider the value of the offerings from each IT Provider because you are not always comparing apples to apples. If one provider seems less expensive, they may have excluded certain services you need or price their offerings differently. Make sure the total price you are quoted includes everything you need. There may also be a difference in the service level expectation, so make sure that you understand exactly how and how quickly your people get help when they need it. A provider with prompt and excellent service may cost more, but perhaps that is worth the extra spend, especially if you know your business will experience higher productivity because your people will get the help they need when they need it. Do not just perform a cost analysis – perform a cost/value analysis and consider all important aspects of the offerings to ensure a fully informed decision. 
Not Performing a Comprehensive Network Assessment 
The single biggest mistake that leads to missed expectations is going "full steam ahead" without first performing a comprehensive audit and analysis of your existing IT environment. Earlier I wrote about making sure you fully understand the value of the offerings from the different IT Providers; this assessment is a vital part of doing that analysis because to understand the value of the offering fully, you first need to understand your gaps and your needs. In tangible terms, a comprehensive network assessment involves looking into all of your computer systems, network equipment, peripherals, software vendors, storage solutions, disaster recovery processes, cloud platforms, security measures, and any other area that is directly or indirectly relevant to the IT landscape. This assessment can either be conducted internally if you have a qualified IT resource or externally either with a third party or else by the IT Providers you are vetting. I will mention that this step should also be crucial to the provider as well because they need to know what they are getting into. Having a clear understanding of your company's current IT infrastructure enables them to develop a service offering that best meets your business' needs and objectives. I would be wary of any IT Provider that agrees to partner with you without first taking the time to evaluate your IT environment and ensure a good fit.
Only Considering Local Companies
In the early years of IT, most tasks were done in-person. With immense growth in technology over the past couple of decades,, IT Service Providers have been able to drastically enhance their speed of delivery by doing almost all their services remotely via the Internet. This opens up your search nationwide or even worldwide depending on your needs, so you are no longer limited to the providers based in your geographic region. Now you may be thinking, "If almost all services are done remotely, what about the rare times when I do need someone onsite?" Excellent IT Providers should have an answer for this challenge. For example, your remote provider may form relationships on your behalf with companies local to you who can serve as subcontractors and fill in those gaps when needed. It is also worth considering whether someone on staff at your company can fill these gaps; lots of companies with one or more IT staff of their own use co-managed IT services from a provider to supplement the services that their in-house team provides. 
While it is true that IT sometimes requires physical setup or other in-person tasks, you should not limit yourself to those providers local to you, because the right provider for you may be hundreds or even thousands of miles away. A provider with expertise in your industry (insurance agencies, nonprofits, etc) or that otherwise fits your company well is more likely to do an excellent job for you than one you choose just because they are in the same town.
Conclusion 
Selecting the right IT Service Provider is no easy task. Before you start comparing providers, you should first understand the most critical aspects you need to consider in your decision. My biggest piece of advice for you is to make sure and take the time to do your homework. Rushing through the decision may get it over faster but can have brutal consequences for your operations. Selecting the wrong IT provider can cause your business loss of productivity, added stress, and wasted money and resources. Take the time to get the complete picture by considering the pitfalls I've discussed here. 
If you are interested in learning more about Kite Technology's IT and Consulting Services, please get in touch with us to schedule a conversation. We would welcome the opportunity to learn more about your business and how we might be able to help.