Delivering Extraordinary Client Service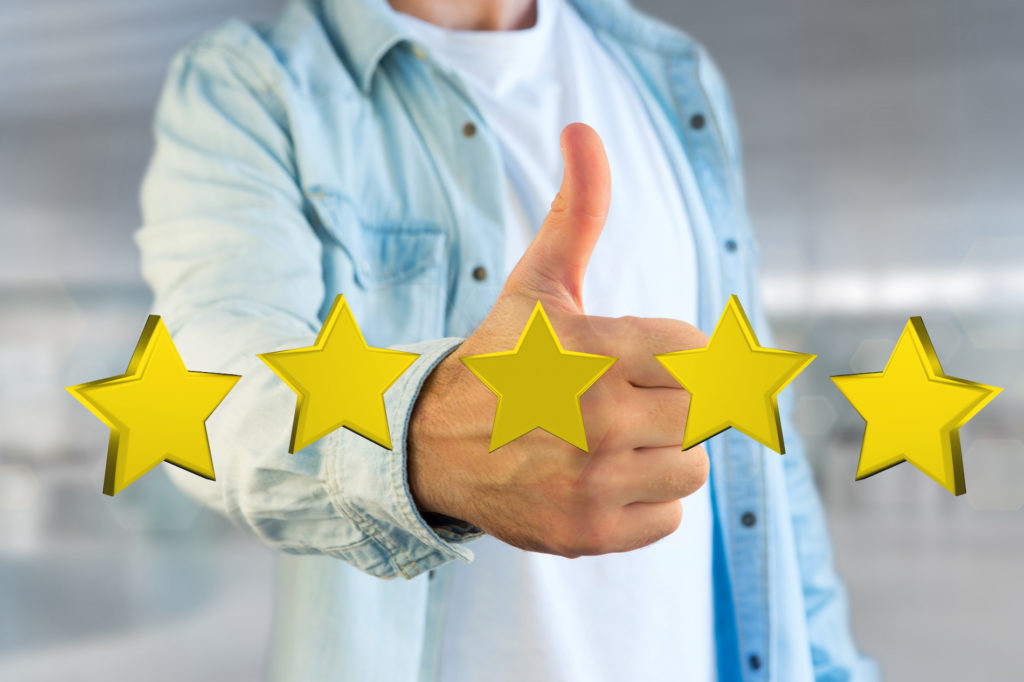 Delivering extraordinary client service is a truly noble pursuit and the cornerstone of every successful business. It is certainly more art than science, but I believe you can follow some simple principles to help you build a company with a legacy of providing your clients with an experience they will remember.
Phase 1: Build the Foundation
Before doing anything else, you need to build the foundation in your company that supports consistently delivering extraordinary client service. There are three essential steps in this building phase.
Establish Core Values
In my observations, most business outcomes can be traced back to a business's core value. Customer service is perhaps the closest example of this rule. If you want your company to be known for delivering excellent client service, you need to cultivate this value as part of your team culture. Design your core values to act as the playbook that helps your team know what to focus on even if they forget the exact script, like actors in a play who forget their lines but fill in the blanks because they know the scene's purpose. For core values to make a difference, they should become second nature and a defining part of your company culture. Then they will guide your team to demonstrate the behaviors your company finds most important.
At KiteTech, we consistently remind each other that customer service is central to everything we do because "Deliver Extraordinary Client Service" is one of our company's core values.
Build a Customer-Focused Team
Once you establish providing excellent customer service as one of your company's core values, you are ready to build the team to bring it to life. For your core values to be effective, you need all team members to connect intimately with them. Not only will this ensure that your team builds the reputation you want, but when each of your team members holds the same core values, they will work better together, bring more energy to their work, and ultimately love their jobs more. Your employees will be happier, which will, in turn, show up and be evident in how they interact with your clients.
Have you ever interviewed a candidate with excellent experience and hard skills but cannot shake the feeling that their people skills or regard for customer service don't stack up? It can be gut-wrenching to pass over a highly qualified candidate, especially if your team is in dire need. Still, making tough personnel decisions like this is necessary if you want to build a team that focuses on delivering extraordinary client service. Most often, your clients will more easily forgive someone who doesn't have an answer than someone who doesn't treat them well.
Develop Feedback Systems
The final step of the foundation phase is more tangible: you need to provide your clients with opportunities to give you feedback. If you have built a culture around customer service, feedback systems invite your clients to grade your performance in that commitment. Examples of feedback systems are satisfaction surveys, net promoter scores, and online reviews. The best feedback systems strike the right balance between asking for input often enough that your clients feel you are always listening, but not too often that it becomes annoying. You should consider using internal and external methods for your company, which serve different purposes, and I will cover them in greater detail later.
For example, each time a KiteTech help desk technician finishes helping a client with an issue, the client receives an email with a simple satisfaction survey. We purposely make it easy and simply ask them to rate their experience as positive, neutral, or negative. They also have the option to provide additional comments if they would like.
Phase 2: Put it into Action
Building customer service into your company's foundation is the easy part of creating a culture that focuses on delivering extraordinary client service. It takes considerable hard work and intentional effort day in and day out to take what you've built and get your entire team to put it into practice. Let's look at what's involved in the action phase.
Client-Focused Leadership
If core values and a customer-focused team are the vehicles, then leadership focused on customer service is the gas. Even when your core values clearly define what's important and you hire the right people, successful teams still need consistent reminders to stay aligned and focused on providing extraordinary client service. Many companies get hung up on feeling like they need to create catchy phrases or sophisticated team initiatives. However, the best way to keep the team centered on what's important is to repeat it daily, even several times a day. Your leadership should absolutely obsess over giving these reminders and setting excellent examples for the team. This model set forth by leaders will permeate through the entire team. If you are going to expect extraordinary customer service from your team, you must first expect it from the leaders you appoint. If you say customer service is one of your most important values, your leaders must demonstrate it every single day in all that they do. Otherwise, the spirit of the team will deteriorate over time. Finally, leaders can reinforce a strong client focus by calling attention to good examples of it in action. Providing meaningful recognition and praise when team members deliver extraordinary client service goes a long way in affirming that individual and is an excellent example for the rest of the team.
Set and Exceed Client Expectations
Your clients have every right to expect that you will deliver on the promises you made them and will be able to effectively solve the problems that they've hired you to solve. But as much as you might try, no one is perfect. Early in my career, a mentor of mine always liked to say, "People just don't like to be surprised." It is critical to ensure that the expectations you are setting for your clients are clear and well within your ability to deliver."
Let me be clear: I am not advocating for intentionally setting rock-bottom expectations just to ensure you always meet them. In fact, if you are proficient in your job and consistently deliver high results, your clients will probably come to expect a lot from you. This is a good thing! But you need to persistently set expectations in each interaction, or else your clients may come with an expectation of their own. When this happens, you surrender your opportunity to control the experience and leave too much room for misunderstandings or missed expectations. The trick is to set an expectation high enough to instill confidence and allow you to do the job well, but with some breathing room so that you don't have to backtrack. This should also allow you to often deliver more than you promise.
Practice Transparency
I indirectly touched on this concept when discussing setting expectations, but it is so crucial to excellent customer service that it is worthy of more emphasis. Just as your clients have the right to expect excellent work from you, they have the right to expect that you will be honest along the way. Remember this: being open and transparent should always outweigh trying to maintain a perfect image for your clients. If you make a mistake or run behind schedule, the best thing to do is come clean right away. While it may be a difficult conversation that comes with some disappointment, it helps set realistic expectations, avoid surprises, and develop trust. The alternative would be to hide the truth and hopefully go unnoticed (dangerous and deceitful), or worse yet, to outright lie (a despicable way to treat your clients).
While transparency is vital, you must maintain a sense of accountability to deliver superior results. Practicing transparency is not an excuse to constantly fail your customers. Be humble enough to admit your mistakes and critical enough of yourself to ensure you continue to do good work that you can be proud of, and your customers will appreciate.
Give Your Clients a Voice
Building a system for your clients to give feedback makes a statement that you value their input. But this goodwill is quickly squandered if you don't do something noticeable with the feedback you receive. Thank your clients when they provide you feedback, and most importantly, take action, and do it quickly. You should have one or more people responsible for reviewing all client feedback. When something needs attention, these individuals should be well equipped to either resolve the issues themselves or ensure they get the feedback into the right hands. The hardest part is that it is natural sometimes to feel defensive when receiving critical or constructive feedback. Making the best of critical feedback starts with a genuine commitment to constant improvement and requires the humility to accept criticism and be willing to learn from it.
This does not mean that you need to take every single recommendation your customers make; that would not be realistic at all. You should, however, close the loop every time you get critical feedback by following up and at least setting the proper expectation. Done well, even if you don't 100% satisfy every request your customers make, you at least show a strong effort to let them know that they were heard.
It is also worth mentioning that a feedback loop is important in positive feedback as well. Hearing from your customers about what your team is doing well reinforces the value of the services that you provide and serves as powerful motivation for your team members to continue doing that good work. Nothing makes a stronger impact on a customer's experience than when they feel like their voice is heard. Your feedback system is your prime opportunity to do just that.
Conclusion
If your business serves clients, you owe it to them to deliver the very best experience possible with every interaction. If you don't work with clients directly, that doesn't mean you're off the hook. The principles of customer service can easily be applied to internal peer-to-peer interactions or those with your vendors.
Follow the steps laid out here to build the foundation of these principles in your business. They will set you up to deliver the best client experience possible. And keep in mind that the pursuit of delivering an extraordinary client service is never finished. It is something that you and your team should always be focusing on.
I hope that this article can serve as inspiration for elevating the experience you offer your clients when they work with you. If you are interested in learning more about KiteTech's other core values, take a look at Our Flight Plan to get a glimpse of what is important to us. You can also check out Our Client Experience page to see what our clients have to say about the services our team provides. and