Digital Hygiene Series: Email Decluttering Tips for Greater Productivity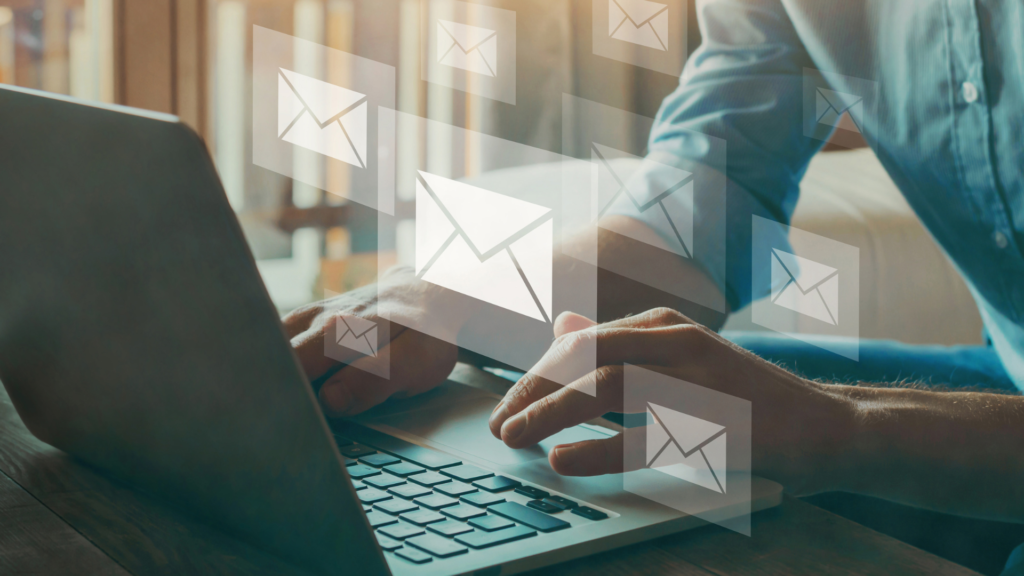 Email is an invaluable tool for both personal and professional communication. Still, an excessive volume of emails can accumulate in your inbox, making it difficult to manage. In the most recent article in our Digital Hygiene Series, you can learn 5 strategies for managing your email inbox like a pro. As much as we all use email today, it is well worth taking some measures to declutter your email inbox which will help you stay on top of things and have a more productive day. Here are five principles of email management to improve your digital hygiene.
Manage Inbox to Zero
It sounds like a dream, but it can be a reality, and quite a refreshing one when you can maintain it. The key here is to have a system where you immediately act upon emails as soon as you get them so you can quickly get them out of your inbox, either by moving them to subfolders or deleting them. Many emails just require a quick response, so once you respond you can get them out of your inbox. Other emails are more involved and require some action. For these, it is best to transfer the details to some other to-do system, like tasks in Outlook, Microsoft Planner, or your organization's line-of-business application.
Unsubscribe From Unwanted Lists
Some sources report that as much as 85% of all emails are spam. Most of these emails are not harmful to your security, they are advertisements that just end up being highly annoying at best, and completely clutter your inbox at worst. Most of us just delete these emails, which certainly beats leaving them in your inbox. But the best thing to do with these is to unsubscribe from the mailing lists you don't want. Legitimate businesses like retail and restaurants send marketing materials periodically, and they all have email preferences you can configure to send you only what you want, or send you nothing at all. Somewhere in all the marketing emails you receive, usually at the bottom, there is an "Unsubscribe" button you can use to adjust your preferences. You should do this immediately for lists you don't want. Many of these services sign you up automatically for their mailing lists when you do things like set up an account and make a purchase, so be alert for "Opt Out" checkboxes to make sure you don't end up on these lists in the first place.
Use Mailbox Rules
Mailbox rules can be used to automate repetitive tasks that you would otherwise do manually. One of the most common applications of mailbox rules is to automatically deliver messages from a particular sender or on a particular topic to one of your mailbox folders. It is important to make sure you don't miss important messages, but implementing something like this can help reduce the noise in your inbox, save you the time of doing steps manually, and remove human error from your methods of organization. There are many triggers you can set up in your rules for things like categories, keywords, and attachments, and there are a wide range of actions they can perform on emails such as flagging, forwarding, and deleting. Experiment with mailbox rules to learn all they can do, and when you work on emails, always be on the lookout for new opportunities to use mailbox rules to your benefit.
Enable Email Archiving
In the second article of this series we discussed how an archiving method for your document and file storage can help separate your working data from long-term storage. The same concept applies with your email. If you have a process to archive emails once they reach a certain age or are no longer needed, the size of your working mailbox remains small, which means it is easier to search and you have less risk of hitting storage limits. You can archive emails with a manual process, but it is best to use an automated process based on age or some other criteria. If you are part of an organization, your administrator(s) should apply email archiving processes to everyone in the organization that are compliant with your company's data compliance policies.
Master the Search Function
Even with the best of habits in organizing your mailbox, you should know how to effectively use the search function. The search function is most used for emails, but you can also search for other items like Calendar Items and Contacts. The most common search is a keyword search that just looks for the occurrence of a word or phrase, but there is also syntax you can use to find specific criteria, like email from a particular sender or in a particular thread. If you use Outlook, there are lots of resources online like to help you learn how to use the more advanced features of Search. (How to Use Outlook.com Search Operators (lifewire.com))
Conclusion
These are just a few of many strategies that you leverage to keep your email inbox organized. Taking the time to learn how to better manage your email inbox will go a long way in preventing it from becoming congested and overwhelming. When your email inbox is well organized, finding the messages you need can be done in a flash and with little effort. In addition to this, deleting, moving, or archiving the messages that you no longer need will help you be more productive and have time to get more done.
If you are not currently working with Kite Technology and would like to learn more about our  IT and Consulting Services, please get in touch with us to schedule a conversation. We would welcome the opportunity to learn more about your business and how we can help. 
Digital Hygiene Series: