4 Keys to Effectively Onboarding a New Employee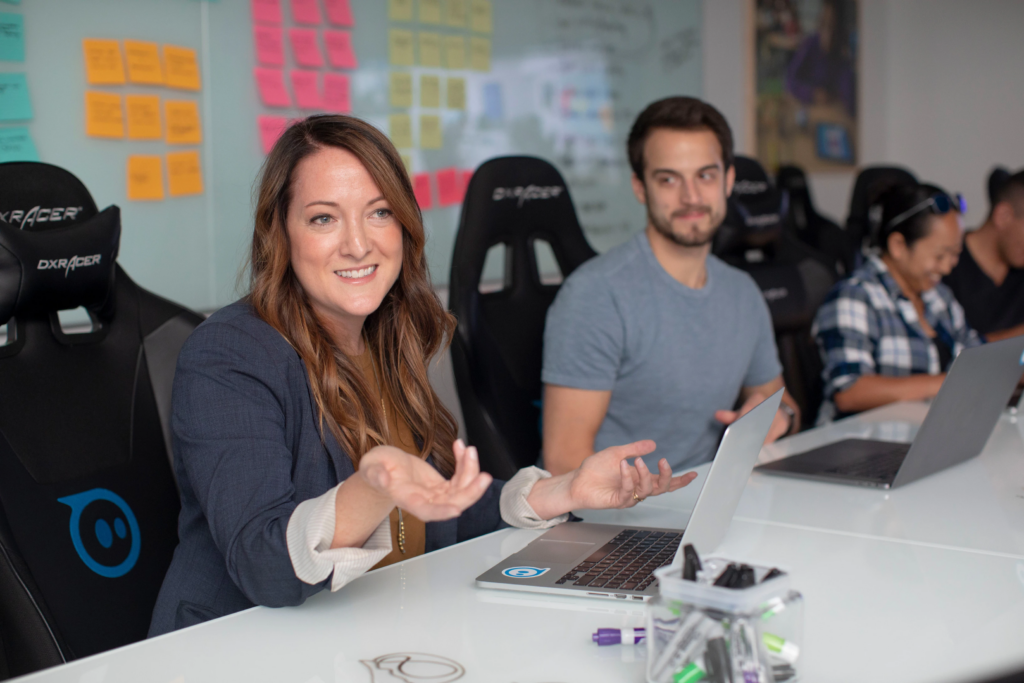 Author: Daniel Gilbert, Chief Operating Officer
Introduction
If you are involved in the hiring process, you know how difficult it can be to attract good talent. For this reason, it is absolutely essential that you do everything in your power to retain the good team members when you find them. Of course, it is important to create a company with the kind of culture and working conditions that make people want to stay with you. But a vital part of employee retention that is too often ignored is a well-defined and comprehensive employee onboarding experience. I suggest four key elements of a successful onboarding of a new employee.
Key 1: Build a Formal Onboarding Plan
In order to achieve success in anything, it is best to start with a strong plan. Employee onboarding is no different. You may hire all the time, and as a result you may even be really good at it even without a plan. But I still believe that it is worth capturing what's inside your head and putting it into an organized plan to ensure nothing is missed. Checklists, for instance, help us cover all bases, especially if some of the onboarding plan is being done by other members of your team.
It is worth highlighting that your onboarding plan should include extensive training in your company's line of business application(s). If your new team member is going to spend a significant amount of time working there, you must not underestimate the importance of quality training in these programs. Consider using a mixture of training internally with other veteran employees as well as training from external sources like vendors and consultants.

For insurance agencies using Applied Epic or Vertafore AMS360, we have prepared articles tailored specifically for you:
Key 2: Have a Schedule and Stick to it
Once you have established what you want to be done in your employee onboarding process, you should put a timeline around it. You want your new team members to feel a sense of structure when they are getting their first impressions of your company, and doing things in an unscheduled or improvised way may seem disorganized. Instead, put specific time estimations, deadlines, and milestones to lay out exactly when you expect everything to be done. Not only will this help keep your plans on track and give your new team member that sense of structure, but it will also make life easier for the other employees who are involved in the process.
Also, when you have a timeline around your process, there is a clear Start and a clear End. You should preserve the importance of the milestone of going from "in-training" to "official". If you start your onboarding process and it doesn't have a clear end, your new team member might not properly feel the accomplishment and authority that should come with finishing your onboarding.
Key 3: Involve Higher Levels of the Organization
If you run a small company where you are doing all the hiring, managing, and strategic planning yourself, this may not be a factor for you. But in most cases, new team members are being added to a department or team within the organization, and don't report directly to the executive leadership team. When this is the case, it is important for part of your process to be some kind of orientation with a team member from higher in the organization, ideally someone on the executive team who participates in all the strategic planning for the organization.
The reason this is important is because your company's success depends on strong communication from your executive team to the rest of the organization. You want your corporate goals to be perfectly clear to all members of your team, and sometimes there isn't much opportunity in the day-to-day to interact directly with the executive team. I think it is a good idea to take the opportunity right at the start to solidify the core strategic goals of the company.
Key 4: Give and Receive Feedback
Two-way feedback is vital in all aspects of building companies and careers; the employee onboarding process is certainly one of them. As your new team member learns and starts applying what they learn, you should be sure to observe them closely and make meaningful comments along the way. Tell them what they are doing right, tell them what they are doing wrong, and equally importantly, ask them to return the favor.
No matter how many times you do it, you can always find something to improve, and what better way to find those improvements than simply ask. Your new team members will have the best perspective because, unlike you, they have been on the receiving end of the process so they will have a better sense for what it's like. Chances are you will find a perspective that you never could have found on your own, and your employee onboarding process will get better and better.
Conclusion
When you are intentional about doing an outstanding job with your new employee onboardings, you give your new team members the best possible chance at succeeding in your company. I'll leave you with possibly the most important advice of any that I have shared yet: Use your resources! The Internet is full of plans, templates, trainings, tools, and more that can get you started building your own employee onboarding plan. Insurance agencies might find these resources particularly useful: