Four Gaps You Can Fill with Partner IT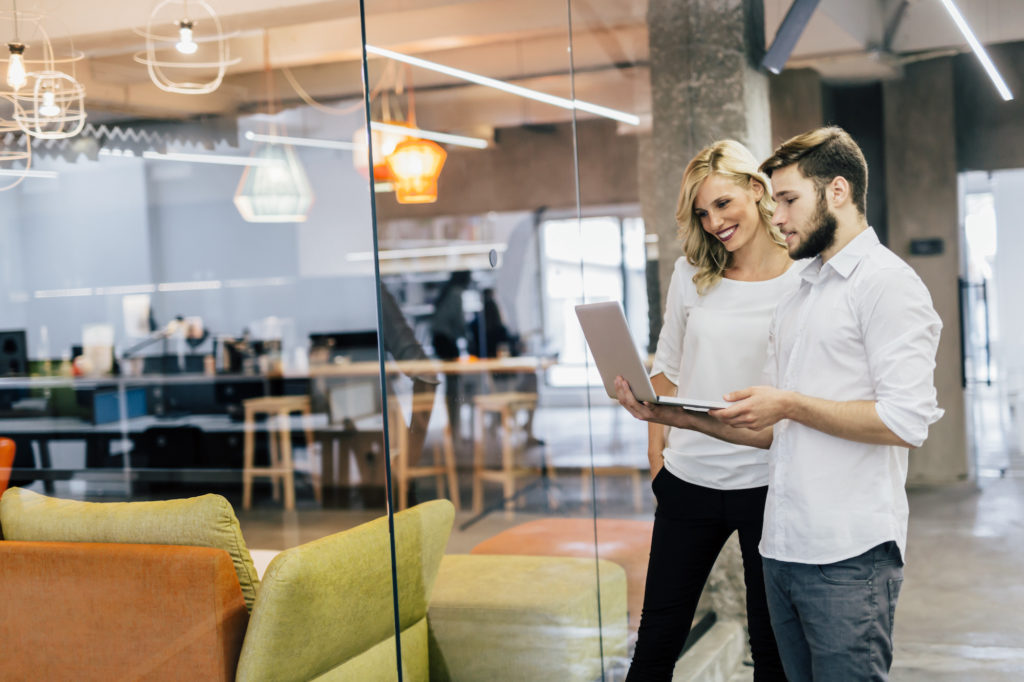 Equipping your company with the right IT solution is critical to your success. For some companies, this may mean outsourcing their IT needs entirely, while others may choose an in-house approach and hire one or more employees to manage their technology needs. Like so many other aspects of business, IT strategy can be more art than science. There is no one right answer, and in fact, we have often found that there can be tremendous value in considering the best of both worlds – supplementing an internal IT team with services from a Managed IT Service Provider.
Partner IT is what we at KiteTech call the approach to IT management that involves a combination of in-house staff and external service provider(s). This can also be referred to as Supplemental IT or Co-Managed IT. These offerings are designed to augment and support your existing internal IT staff member or team and create a partnership that drives the level and quality of technology services your business receives. Leveraging the co-managed IT approach enables your company to benefit immensely from the convenience and inside knowledge of an in-house IT team paired with the collective expertise and extensive resources available in a Managed IT Services team. 
The beauty of these offerings is that services can be customized to fit your unique business needs. Leveraging Partner IT can help you scale your business, expand your internal IT teams' capabilities, and fill in specific gaps you currently have without the hassle of adding additional employees. In this blog post, we review four types of gaps that we have found can be filled effectively by utilizing Partner IT services in your business.
Four Gaps You Can Fill With Partner IT
Time is the most valuable resource any of us have. Even with all the money in the world, you still could never buy a 25-hour day. With only so many waking hours each day and even fewer hours dedicated to work, it is vital to focus your energy on your most important priorities. If you are a member of an internal IT team or the sole IT director in your organization, you can probably relate to the pressure that comes with being pulled in multiple directions with competing priorities and feeling like there is never enough time to do it all. Maybe you find yourself working all day to fix broken computers and printers when you should be focusing on building systems and processes to make your team more efficient. Or maybe you are dying to interact face-to-face with your team members, fixing their issues directly, but instead, you need to spend your day alone in your office writing policies and procedures. Ask yourself – What is the value of the work you find yourself doing?
If you are constantly getting stuck putting out fires or working on items on the bottom of your priority list, you may never find the time to work on more strategic tasks and projects. That's where leveraging Partner IT can help. Partner IT can handle tasks like end-user support, back-end monitoring, maintenance, and updates giving you the bandwidth to focus on more important things. Rather than keep trying to outrun the treadmill, leverage the extra resources that come with Partner IT to offload the work distracting you from your most valuable priorities.
Like a skilled construction worker, you are only as powerful as the tools you bring to the job. You may have decades of experience building houses; you may even be world-renowned for your work, but if you left your power tools at home and only brought a screwdriver, all the experience and talent in the world won't save you from wasting your whole day not getting much done.
As you probably already know, the right tools for IT management can get expensive quickly. However, partnering with a Managed IT Service Provider gives you access to best-in-class tools and resources bundled right in with the services provided. For instance, management tools like remote control and ticketing to endpoint software like anti-virus and automation can all be included in your services. You will not only save on the cost but also on the time you would spend maintaining the tools as your IT Partner does the maintenance for you. What's more, you won't need to deal with several different vendors, managing separate contracts and paying separate bills. You only manage the relationship with the Partner IT provider.
Technology changes so rapidly that no one person can claim to know it all. With enough direct experience and enough appetite for learning, you can certainly become an expert on your company's technology stack, but keeping up with all the new developments and emerging technologies is challenging.
There is profound power in numbers when it comes to learning and sharing knowledge. With Partner IT, you are backed by an entire team of IT professionals with a vast array of roles, skills, and specialties. For example, our KiteTech team members stay tuned to current IT and security trends and best practices and consistently share information across and outside our organization. Having access to the collective knowledge and expertise that comes with partnering with an IT Service Provider can be a game-changer when planning strategic initiatives or deploying new technology in your business.
We've seen it countless times. When you're the only IT person in the business or a small IT team in a large company, your services and skills are heavily relied upon for every issue that comes up day after day. When you are absent, or a team member takes off, your company suffers, and you feel responsible. The result is a crushing sense of personal pressure that is overwhelming and, in our opinion, unfair.

With Partner IT, you can have an entire team backing you up and filling in for you when needed. Having an IT partner you can rely on creates a solid layer of redundancy that allows you to take a step back and completely relieve the stress associated with taking time off. With the right partnership, you can do your job every day while preparing your partner team to fill in for you when and how you need it. You deserve to take a vacation too, and you shouldn't have to suffer from the guilt of the void you leave behind.

We haven't even mentioned sick days, which can have the same effect, and are obviously much less in your control. The last thing you want is to be stressed about work when you are trying to recover.
Is Partner IT Right for your Business?
Each business is unique, and your approach to IT should be tailored to meet your organization's specific current and future needs. Partner IT is a powerful strategy that can position a team of experts behind your internal team to understand your challenges, provide valuable guidance, and fill gaps like the ones we've discussed here. If your internal IT team is overextended and could benefit from additional support, it consider whether it's time to supplement your internal team with a Partner IT service. 
Kite Technology's Partner IT Services
Kite Technology's Partner IT services give your organization the ability to decide which services to keep in-house and which would be better suited for outsourcing to us. The idea is to create a partnership where Kite Technology can support, empower, and supplement your existing IT team so they can be more successful. To learn more about Kite Technology's Partner IT solution or any of our other services, please reach out to schedule a conversation. We would love the opportunity to learn more about your technology needs and see how we can help you meet your business objectives.