Are you Prepared for the End of Windows 7?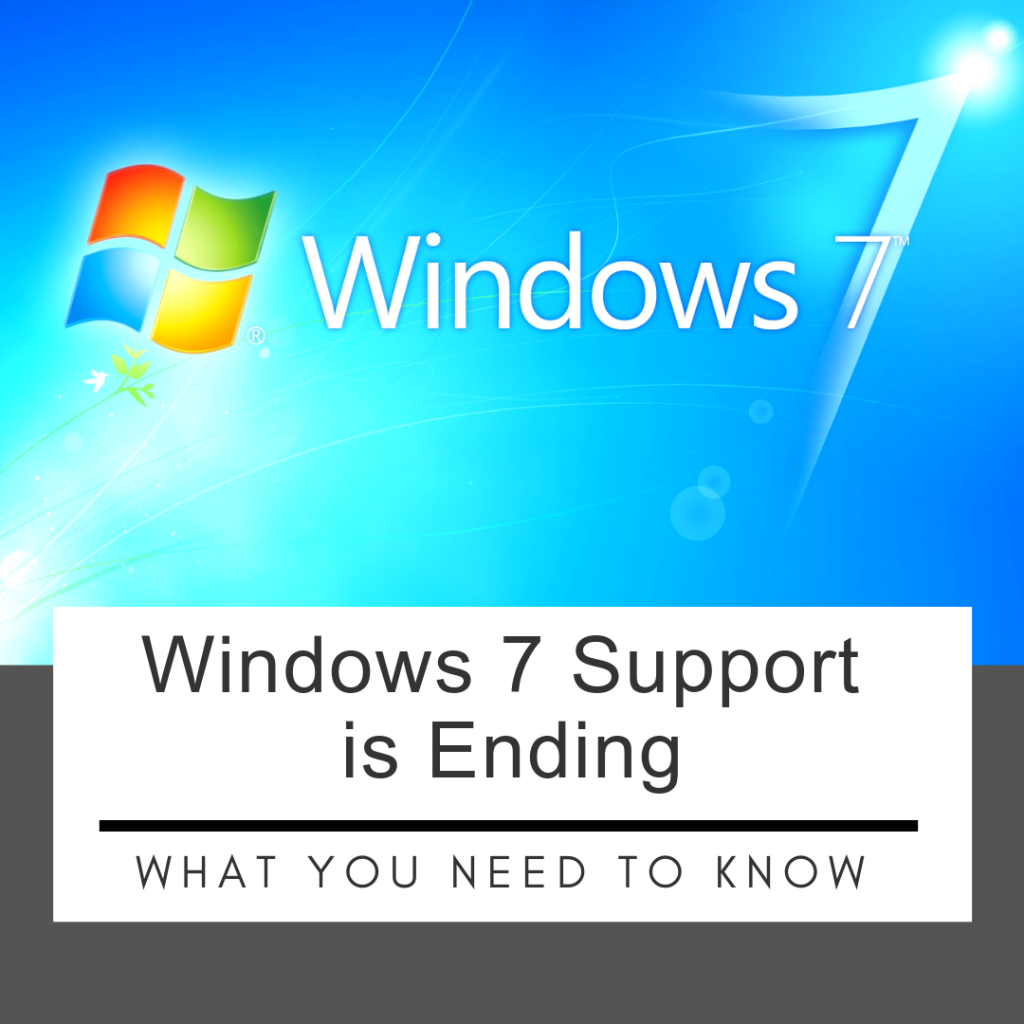 On January 14th of 2020, after a 10-year run, Microsoft's support of Windows 7 and Server 2008 R2 will be ending. Many of you are already enjoying the feature updates of Windows 10 and Server 2016. For those businesses still running Windows 7 / 2008 R2, we want you to be prepared.
What Does 'End of Support' mean?
Microsoft provides feature and security updates for their operating system throughout its lifespan. When an Operating System reaches "End of Support", additional feature and security updates will cease to be released. The system will continue to boot up and function, but any newly discovered security flaws will remain unpatched.
Just How Big Is the Security Risk?
The risk in continuing to run Windows versions beyond their "End of Support" is substantial, because most versions of Windows share some of the same computer code. When new security patches are released for Windows, hackers and researchers will explore these patched flaws to see if they apply to older versions. While not all of them will apply to Windows 7 and Server 2008 R2, a sizeable number will. These vulnerabilities will remain unpatched on older versions of Windows.
Is There Any Way to Stay on Windows 7 and Server 2008 R2?
For Enterprise customers, Microsoft has developed an Extended Support Plan. This only applies in certain conditions and is meant for scenarios where a specific line of business app does not offer compatibility with the most current Windows versions. The Extended Support Plan does not apply to licenses that were purchased with computer hardware (OEM), so most businesses cannot use this option.
What Can I Do?
To avoid the rush, we strongly encourage you to begin planning for a hardware/software refresh that includes an upgrade to Windows 10. You should contact your technology partner directly to get started.