Meet Kite Technology- Your Baltimore Based IT Team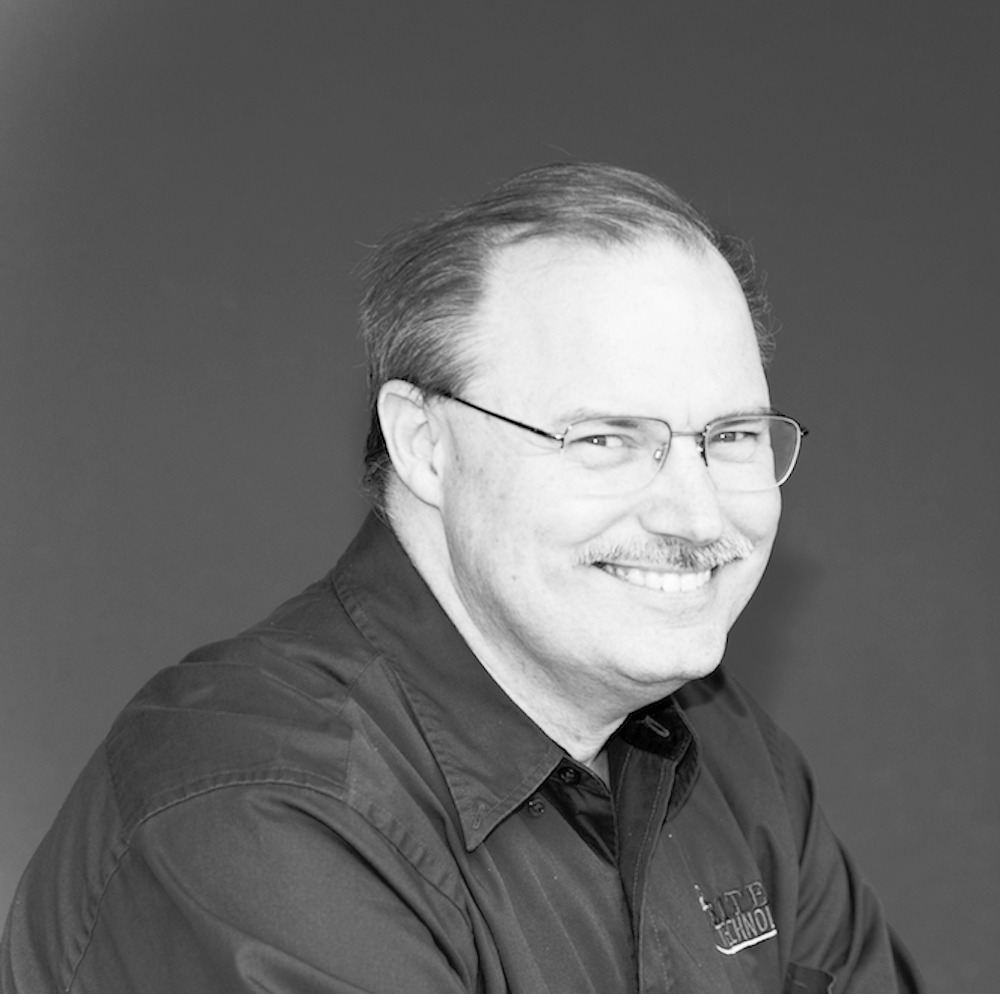 It sounds cliché, but Jeff Kite really did start his company in his basement over 28 years ago. Nowadays, he's surrounded by a team of over 30 professionals at his Owings Mills office just outside of Baltimore. We asked Jeff and four other team members to give us a behind-the-scenes look at their lives in and out of the office.
Jeff Kite, President and Founder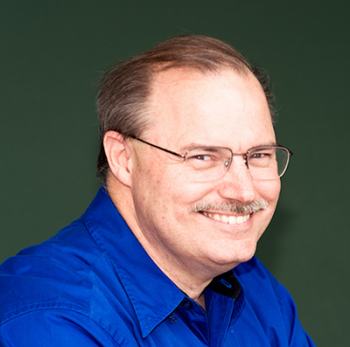 About 15 years ago, my business started to really gain traction. I realized I needed help and partnered with Greg DiDio, who is now our CEO. Greg and I decided early on we wanted to build a different kind of company, one that valued relationships. We genuinely believed, then and now, you don't have to sacrifice people to deliver extraordinary value to clients.
Those principles that started our journey are now captured in our "Flight Plan," a list of 26 behaviors every KiteTech employee knows and embodies. If you stroll through our office, you will notice the current week's Flight Plan behavior displayed prominently on electronic dashboards and in flip-books at each employee's desk.
A good example of one Flight Plan behavior I am particularly passionate about is: Lean into Client Issues. When something goes awry, people tend to pull back and hope someone else solves the problem. To combat this mindset, KiteTech cultivates a different attitude. Client problems are an opportunity for us to "Lean in," own the issue and address it head on rather than hide and hope it goes away.
Another behavior that Greg and I strive to model is: Always Ask Why? We work hard to create an environment where our employees are comfortable challenging us. Because Greg and I encourage employees to stop in our office and ask Why?, our team members often demonstrate there is a better way to do things. We have a culture where it's safe for anyone to disagree and we, the leaders, are open to change when presented with solid facts and a better alternative.
I'll Skydive – Someday
My wife and I enjoy spending time outdoors snow skiing, water skiing, hiking and traveling. I've dreamed of skydiving for years. One day, it will happen. Until then, we keep ourselves busy with other outdoor adventures, including exploring the jungles of Belize and the volcanoes of Hawaii.
Tom Brooks, VP of Business Development – Client Experience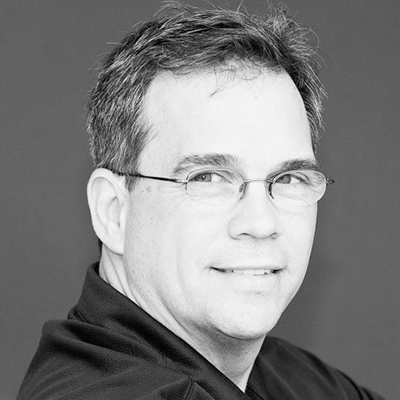 From our clients' perspective, I'm the quarterback. I make sure everyone on our team is in the right position to execute the game plan. For KiteTech to be successful, it requires help desk technicians, project managers, account engineers and many others to perform flawlessly. I represent the voice of the client when there is a need, and I'm happy to step in and coordinate the plan when a problem arises. But it's truly a team effort. For us to get the ball across the goal line on behalf of our clients, everyone on our team needs to do their part.
With advancements in technology, client meetings are often conducted virtually. Video conferences provide greater efficiency and increased meeting frequency for both the client and our staff. However, when time allows or the situation requires it, I still prefer to meet clients face-to-face, hear their plans and understand how KiteTech can partner with them to help them reach their goals. When on-site, I get to know other members of their team, see their work environment and improve my knowledge of their mission.
Lessons learned as a stay-at-home dad
For 17 years, starting in the mid-1990s, I hit "pause" on my career. While my wife excelled as a mom and rising executive, I became a stay-at-home dad to our six amazing sons. Scraped knees, piles of laundry and teachable moments were my life, and I wouldn't trade it for anything. The discipline, multi-tasking and organizational skills I developed as a dad have served me well. Over the last 10 years, I've applied those same principles to serving our clients.
Dillon Fornaro, Security Engineer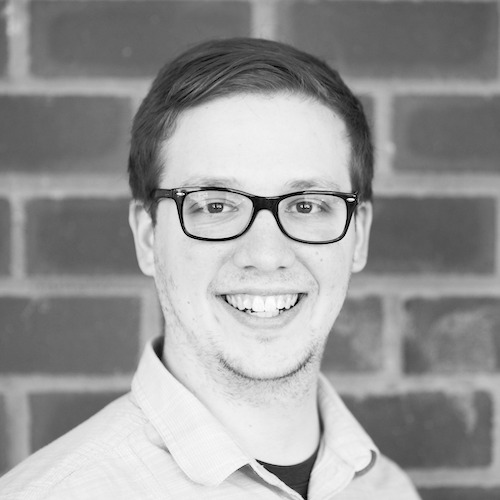 At KiteTech, I'm at the forefront of applying new knowledge and tools to keep our clients safe from emerging threats. We continually update our tools and processes as the nature of the threat landscape changes. What kept us safe last year will not keep us safe this year. I need to focus on internal security too. Part of keeping our clients' infrastructure protected is making sure our management tools are secured and our team employs standards and procedures consistent with industry best practices. We use the NIST Framework as a guide to stay ahead of the curve.
Compliance requirements are rapidly changing too. By now, our insurance agency clients are familiar with their compliance requirements under the landmark New York Department of Financial Services cybersecurity regulations. For clients in other industries, like healthcare, financial services and nonprofits, we stay on top of a genuine alphabet soup of regulations from FINRA to HIPAA to GDPR.
Educating clients on their various responsibilities under these changing regulations is a big part of my job. Maintaining a secured, compliant environment is a shared responsibility. My colleagues and I can lead the effort to secure their technology, but clients still need to have the administrative, procedural and physical controls in place to keep their systems and data safe.
Coast-to-Coast Traveler
I represent a small but growing segment of KiteTech's team who have migrated from the Baltimore area to other parts of the country. When my wife was offered a pharmacist residency in Seattle, we decided it was time for a new adventure. We packed up the cat, dog and all our belongings and drove across the country. Technology allows me to work from anywhere, so I didn't skip a beat professionally when we moved from one coast to the other.
Lauren Tripp, Agency Consultant – Insurance Agency Consulting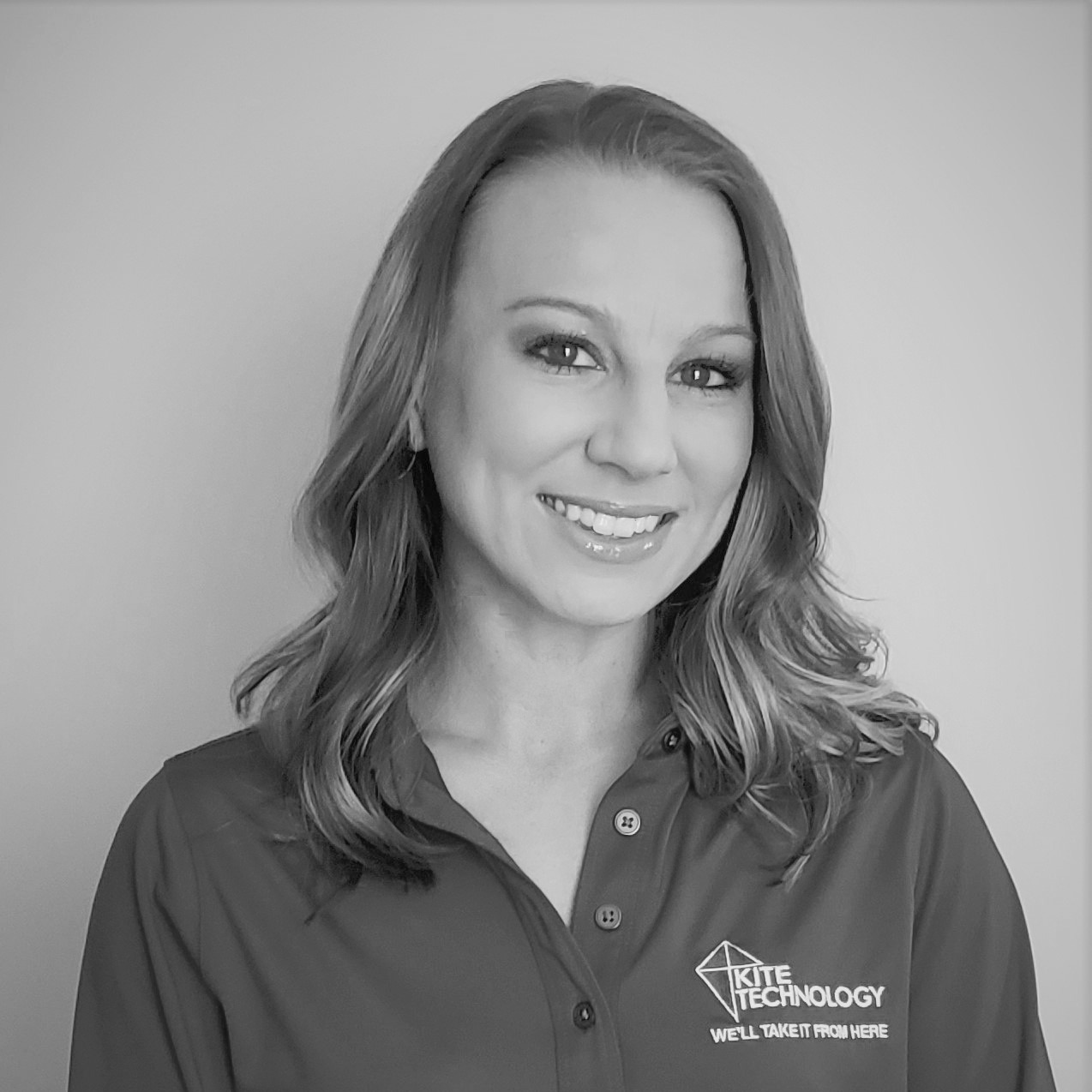 My approach to consulting is not "one size fits all." I start by listening intently to understand what a client is trying to accomplish. I can then recommend solutions tailored to their needs while recognizing how they differ from other agencies. It's often a fine line, though. Agency management systems are designed to work in certain ways. I often need to inform clients if they diverge too much from the system's intended use – there can be unintended consequences. The trick is to coach clients into understanding when it's prudent to make system changes to fit their business processes and when it's better to adjust their processes to fit the system.
I use a data-centric approach to help clients become more efficient, improve workflows and optimize their systems. Recommendations are often made based on what Applied Epic audits and reports highlight. I've worked with agencies around the country, both large and small. When a client comes to me with a unique business issue, I have probably seen something similar. I can apply those experiences to help them solve their problem.
Weekend Warrior
Daniel Gilbert, VP of Technical Services – Help Desk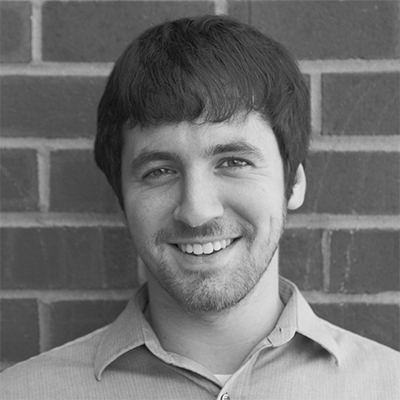 At the end of the day, technical service delivery is a lot more about delivering happiness than fixing computers. As the Vice President of Technical Services, I get to do both. I lead teams that deploy new technology solutions to clients, proactively monitor and respond to system alerts and provide remote help desk support when something goes wrong.
I really enjoy the analytical and statistical aspects of my job. We have metrics for pretty much everything. In real time, electronic dashboards around our office display current phone wait times, average time to resolve an issue and the level of client satisfaction with each service request. By analyzing these metrics and holding ourselves accountable to our service level agreements (SLAs), we drive continuous performance improvement. The result is happier clients.
My latest initiative is laser-focused on solving problems before clients become aware of them. I'm working with our account engineers to analyze patterns in service requests to identify client architectures that do not meet our standards. We expect this will "quiet the noise" associated with preventable service issues. While I love solving a technical problem for a client, we all win when we prevent the issue in the first place.
What I Learned from the Happiest Place on Earth
I've been to Disney World so many times that I've lost count. It's at least 15. As an MBA capstone experience, I got a behind-the-scenes view of Disney and discovered how they "make the magic happen." I saw similarities between creating an exceptional experience at a theme park and delivering superior technical support. For both, you need to show you care about the client, personally, and are highly capable of providing for their needs.
What Else Do You Want to Know about Kite Technology?
Now that you've gotten to know some of our staff, who would you most like to work with? What else would you like to know about us? Let us know! Give us a call (855-290-5483) or send us a message!