Automating Your Workflows: Tips on Optimizing the Use of Applied Epic Download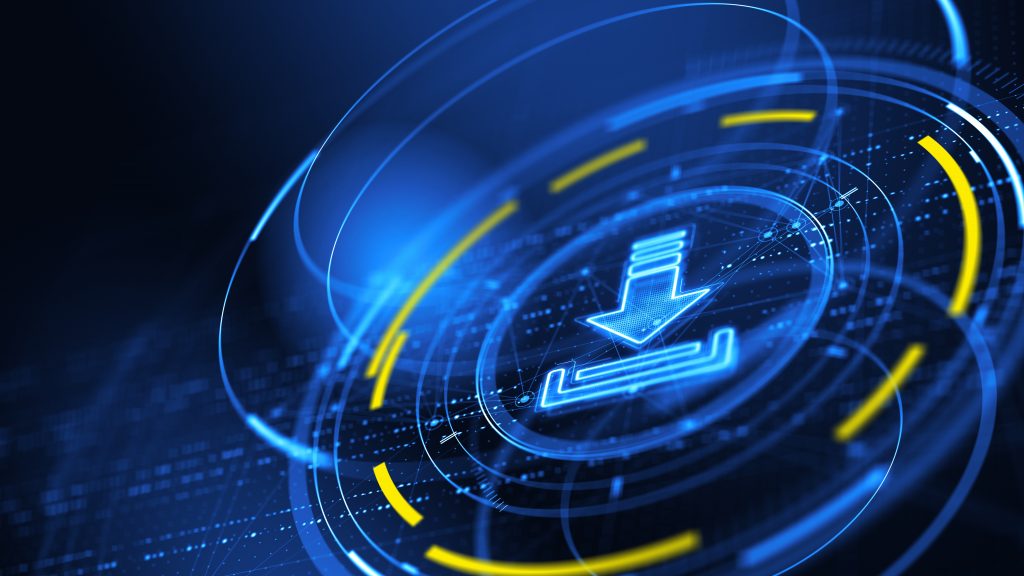 The Download feature in Applied Epic is one that can automate tasks and create efficiencies in multiple areas: policy applications, transactions, activities, attachments, for example. While it does require some time to properly configure how Download will influence each of these components, once set up, you will find that having certain functions automated for you saves time and creates efficiency in your daily workload. Here are some features of Download and how they can prove beneficial when implemented into your workflows:
Consider Instant Download Versus Scheduled Download
It is standard to schedule Download to occur one to two times per day, the most common being once in the morning and once in the evening after work hours. Alternatively, you can implement Instant Download, which will pull updates from carriers as they occur throughout the day. Instant Download is particularly useful when it comes to important events like claims or reinstatements. In these cases, it is more beneficial to the insured and you as the Account Manager if Download updates a change to the account in real-time versus at a scheduled time, as it keeps their account the most up to date. Instant Download also takes away the large batches that often come with a scheduled Download: when Downloads are only occurring once or twice a day, the system can get clogged and take longer to process; however, when using Instant Download, they are processing in smaller batches as changes or updates occur, which takes less time to process.
Create Separate Download Transaction Codes from Agency Bill Transaction Codes
To keep an account updated and accurate, consider setting up separate Download transaction codes. Most of the time with Agency Bill, you would be billing the full annualized premium amount, applied to the Annualized field at the Policy or Line levels. But with Direct Bill, it is often difficult to determine if the amounts listed on a statement is for a total annualized premium, an endorsement, an installment, or just commission received. You can configure Epic to have the "Policy" download update your Annualized Premium and have a separate set of Direct Bill transaction codes that do not affect your Annualized Premium. This is a great way to prevent issues with transactions downloaded that may be classified as a renewal but are actually an installment, for example.
Configure EDOCs With Your Agency's Naming Conventions & Folder Structure
When using EDOCs to attach policy documents, most of the time, the description is 'Downloaded Policy' or something similar. You can override the attachment descriptions to match your agency's naming conventions by pulling in field defaults for Policy type, Effective Date, Policy Number, etc. However, it is important to note that this would not work for endorsements, as EDOC cannot decipher which Service Summary Row to pull the description from. It is also beneficial to set EDOCs to attach documents to the appropriate folder and subfolder, saving you from re-routing the attachments to the correct locations.
For the Activities screen, setting up unique EDOC activity codes that further specify what that activity contains is an easy way to distinguish what is coming in through EDOCs, saving you from clicking through activities to figure out what each is. For example, you can set up an ECLA code for downloaded Claims, an EREN code for downloaded Renewals, or an EPOL code for downloaded policies. You can even put descriptions on these codes like 'Claims Document Download,' which provides even more detail about each activity before opening it. Utilizing unique codes and descriptions makes searching for a specific document or activity easier as well.
Implement the Use of Download Activities Instead of Communication Log
While you are most likely used to a printed or emailed PDF Communication Log of what Download has imported each day, you might want to consider using Activities instead. Download Activities is especially important if you utilize the Instant Download feature – a Communication Log generated multiple times throughout the day would not be efficient for the system or your Account Managers. While you can change the report to run at a specific time rather than after each time a Download occurs, Activities will ultimately prove to be easier to manage, and they mirror the same information on the Communication Log.
With most employees now working from home, Download Activities is more practical than printing a daily Communication Log. It is better to keep the information in the system rather than having each Account Manager have multiple printed pages or PDFs to sort through and manage. Activities are also a great way to schedule your time and workload – if you cannot get to a particular activity or account that day, you can easily change the follow-up date on your Home Screen.
Setup Tasks on Download Activities
Though Download does provide a streamlined way to get through your daily workload by processing changes and attaching documents for you, it is still essential that the Account Manager review certain activities Download generates before closing them. Setting tasks on Download Activities provides a checklist for the Account Managers to ensure what Download processed is accurate and complete with no further actions needed for that workflow. Setting tasks prevents any E&O exposures as, while Download is a fantastic feature, it is still important to double-check your work.
To accommodate these Download features, you may find that some workflows may need to be updated, or additional training is necessary. However, proper configuration of each of these tools will lead to more efficiency within Applied Epic. Implementing Download can help you attach documents to accounts faster, provide an improved view of your daily activities and workload, and can update accounts instantly as changes occur. For more information or help setting up Download for your agency, contact us at consult@kitetechgroup.com for a free consultation.