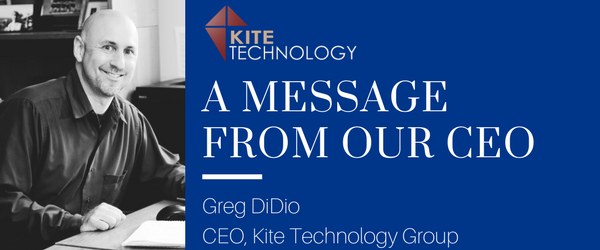 On Friday, May 12, a large cyber-attack dubbed "WannaCry" was launched and is affecting computers around the globe.  Once a computer is infected, the WannaCry ransomware demands payment in bitcoin.  Like most ransomware attacks, WannaCry and its variants spreads through phishing emails.
Naturally, many KiteTech clients are concerned and have asked us if their systems are prepared for this new threat.  The short answer is "yes".  Microsoft released a security patch in March 2017 to address the vulnerability that WannaCry exploits.  That patch has been deployed to KiteTech client PCs by our management system.  Additionally, we have been notified by the provider of our PC antivirus program that they have strong protection in place to defend against WannaCry.  As of this writing, KiteTech has found NO instances of WannaCry  successfully infecting any of the nearly three thousand computers that we manage.
As always, user vigilance is of utmost importance in combatting cyberthreats.  Nothing we do to defend against new threats can be 100% effective 100% of the time.  So, users should continue to use safe computing habits.
Particularly, users should NOT:
open email attachments from unknown senders or even from known senders unless the attachment is expected.
click on weblinks in emails unless the link is expected.
browse on the Internet except for known websites for which there is a business need
If you are not already taking advantage of our Security Awareness Testing and Self Education service, we strongly encourage you to do so.  It is the easiest method to assess your vulnerability to phishing attacks, and educate your folks on how to identify such emails.
If you have additional questions or would like to find out more about Security Awareness Testing, please do not hesitate to contact us.